Short Introduction to use Cetus 3D Printer MK2:
Go to App Store, search "cetus3D"and install.
For Windows use "UP Studio"(its exactly the same with other name…)

Explanation to settings in Cetus Software: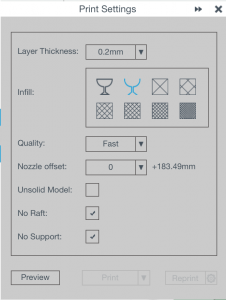 Layer Thickness: best value 0.2mm (installed 0.4mm Nozzle)
Infill setting: No infill (only outline of model with bottom and top)
Infill setting: No infill, No top, No bottom (sidewalls only)
Infill setting: 13% – 99% infill selection, choose the best, save material
Quality: soft difference between fine, normal and fast selection
Nozzle offset: creates gaps between layers. Keep it on zero by default.
Unsolid model: considers the inside of a model. If unsolid model is selected only the outlines of the model will be printed. By selecting this option also the inside-parts will be considered to print (depending to infill selection!)
No Raft: selected means that model starts directly on machine platform. By deselected this option model will be printed on a automatic generated base. The positiv effects are an even base and optimized adhesion for the model to stand, and optimized to brake away model from base. Negativ effects are more time and material spent.
No Support: no change if selected. By deselecting this option the software calculates smart support structures, which help overhangs to be printed. The structures are optimized to break-away after the print.
Basic operations: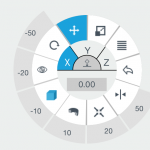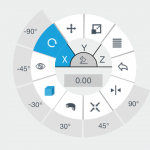 There are also other Slicersoftware to run the Cetus Printer. For example "Simplify 3D"– its a quite advanced Software to generate specialized 3D Prints. You may need to install the Simplify-profile- get it here.