Please register at Eventbrite for getting access to the online event. Update: More tickets are available now!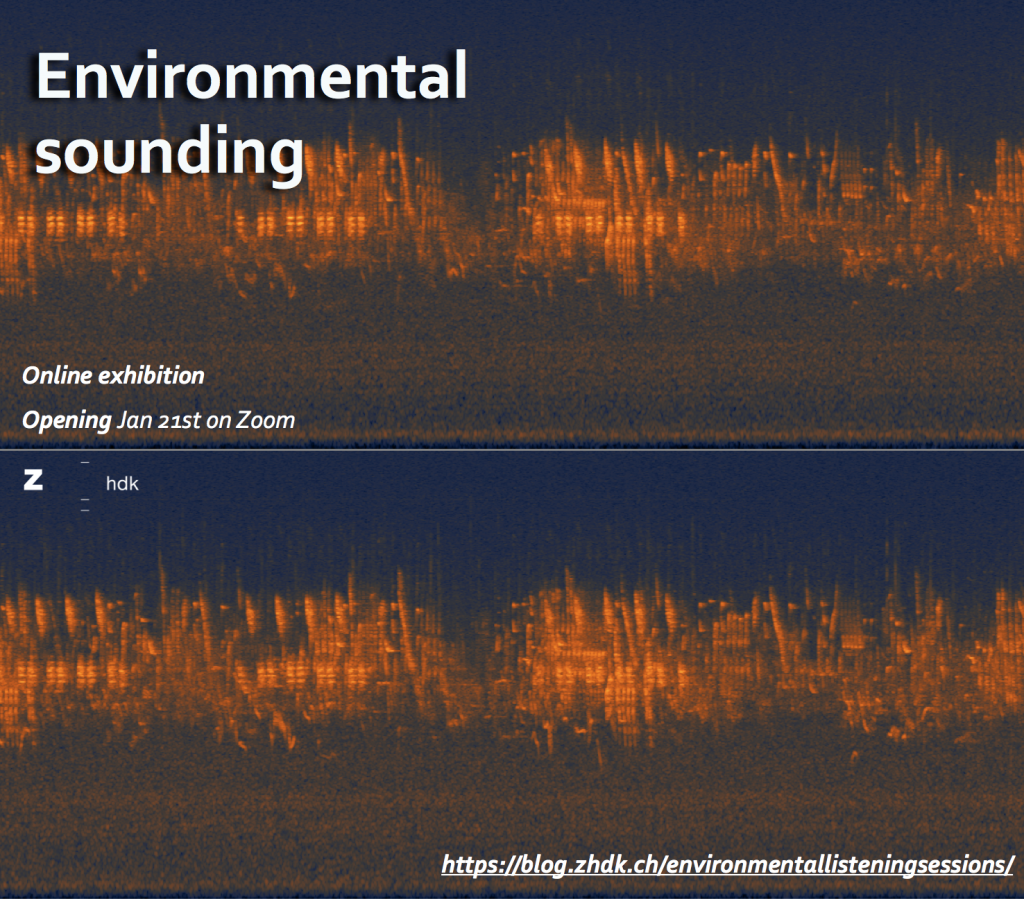 Environmental sounding
Opening: 21.01.2021 20h (ZH time) via Zoom
How to open a dialogue between our sonic environment, scientific datas and musical approaches?
Environmental sounding is the online presentation of the artworks created during the Acoustic Ecology seminar and Sound & Environment course of Marcus Maeder in autumn 2020.
The works were inspired by scientific measurements, field recordings and musical approaches exploring environmental questions and impressions from a sonic perspective. How the soundscape can give us scientific knowledge but also artistic perspectives? How to translate impressions from the field? What are the political possibilities of environmental listening?
From ambient music to sound mapping in Zurich, the works bring an artistic approach to a scientific way to listen to our soundscape. During the opening, you will be able to listen to some sounds of the larger soundmap of Glattpark, sound art compositions and sonification processes…
Join the opening for a common online listening session (good headphones recommended).
Featured artists:
Ernesto Coba Antequera
Eric Larrieux & Mélia Roger
Madli Marje Sink
Yunah Proost
Vivian Wang
Soundmap:
Florian Altwegg
Marje Sink Madli
Oscar van Hoogevest
Amira Tiefenbacher
Gioele Piatti
Lorenz Koschitz
Meri Paula
Aline Stadler
Jakob Burkhardt
Eli-Lilly Woke