Upcoming
---
Lecture and talk, February 25, 2020, 6pm, 3.K01 (Hörsaal 1)
Louis Henderson — Dialect of hurricanes. Patois of rains. Language of storms. Unfolding of life in a spiral.
A collaborative event by IFCAR Institute for Contemporary Art Research and Master Fine Arts, Department of Fine Arts, Zurich University of the Arts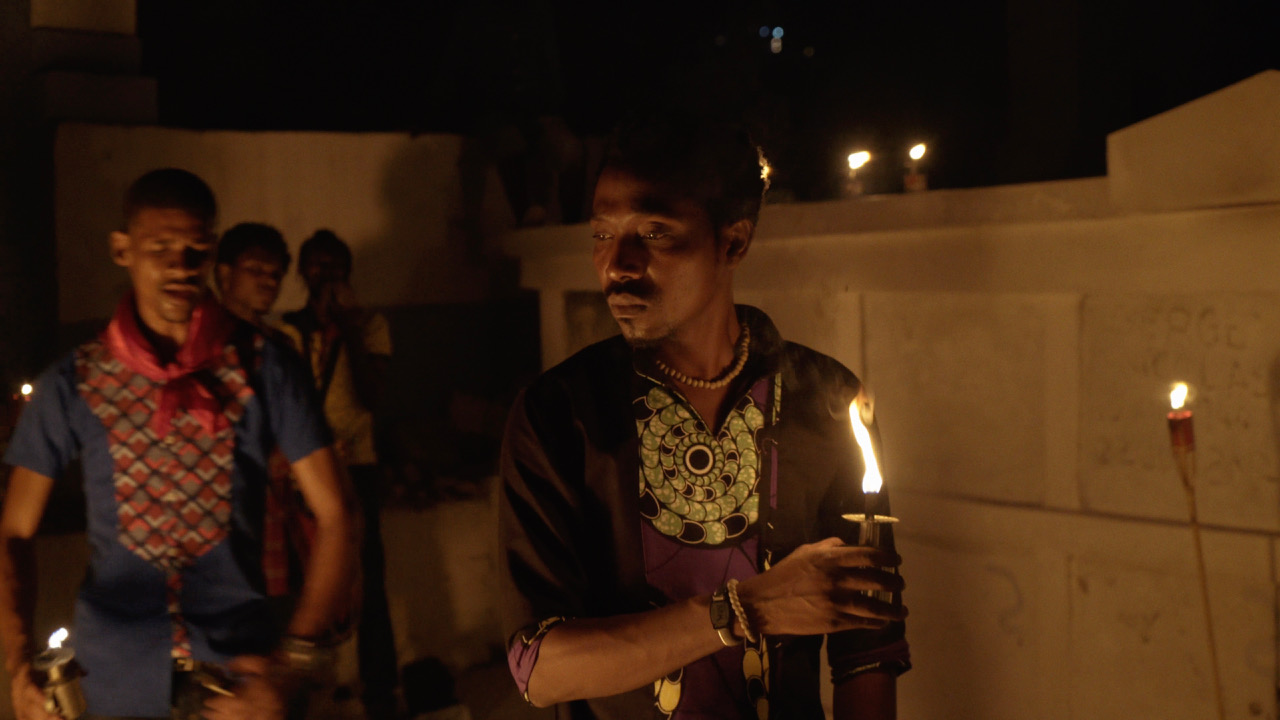 Spectre Productions/The Living and the Dead Ensemble
Unfurling like a fiddlehead fern fond in a forest, the word 'creole' comes from the Greek root *ḱer- meaning to grow, to nourish. Celebrating the vast possibilities of translating both into and from Haitian Creole, this talk will describe how the artist group The Living and the Dead Ensemble unraveled into being by translating the play «Monsieur Toussaint» by Édouard Glissant, from French to Haitian Creole. I will discuss Derrida's idea of echo-translation and how the Ensemble approached this method as a means to test the limits of Glissant's work within a contemporary Haitian context, turning to the Haitian poet Frankétienne as a way forwards through the spiraling voice of the We.
I will discuss this and more with excerpts from my new feature film «Ouvertures» (2020), which is currently celebrating its premiere at the Berlinale. Event in English, moderated by Nina Kerschbaumer.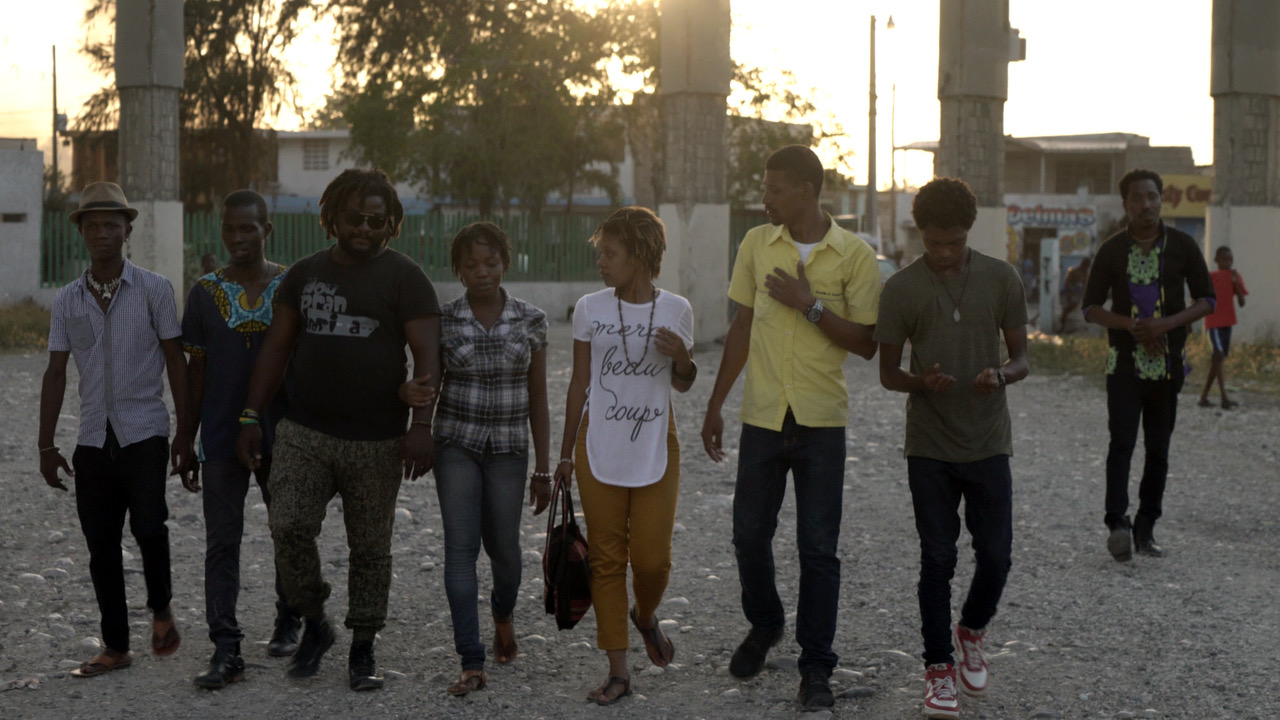 Spectre Productions/The Living and the Dead Ensemble
Louis Henderson is a filmmaker who experiments with different ways of working with people to address and question our current global condition defined by racial capitalism and ever-present histories of the European colonial project. Developing an archaeological method in cinema, his films explore the sonic space of images, listening to the echoes and spirals of the stratigraphic. Since 2017, Henderson has been working within the artist group The Living and the Dead Ensemble. Based between Haiti and France, they focus on theatre, song, slam, poetry and cinema. His work is distributed by LUX, Video Data Bank and Phantom, and produced by Spectre. He lives and works in Paris.
The Living and the Dead Ensemble are a group of artists, performers and poets from Haiti, France and the United Kingdom. They initially came together in Haiti 2017, to produce the Haitian Creole translation and performance of the play Monsieur Toussaint by Édouard Glissant. Initiated from an original idea by Louis Henderson and Olivier Marboeuf, who have been collaborating as a director/producer partnership since 2014, the Ensemble's first film "Ouvertures" will be premiered in the Forum section of the Berlinale 2020. Their work explores different possible methods of telling the history of Haiti, the first independent black republic in the Americas. Navigating from the utopia of a radical and anticolonial democracy up until the catastrophic situation the country faces today, the Ensemble produce texts, performances, films and installations, that reveal the cultural richness of Haiti from within a social, political and ecological crisis. The Ensemble are: Mackenson Bijou, Rossi Jacques Casimir, Dieuvela Cherestal, James Desiris, James Fleurissaint, Louis Henderson, Léonard Jean Baptiste, Cynthia Maignan, Sophonie Maignan, Olivier Marboeuf, Mimétik Nèg.
---