Die Performance bietet einen Einblick in ein Bühnenlabor mit Studierenden des Bachelor Contemporary Dance der Zürcher Hochschule der Künste sowie Performer_innen aus dem Umfeld der inklusiven Kompanien BewegGrund in Bern und Teatro DanzAbile im Tessin unter der künstlerischen Leitung des israelischen Choreografen Emanuel Gat. Das zweiwöchige Bühnenlabor im Februar 2017 ist eine von zwei modellhaften Zusammenarbeiten in Kontext des SNF-Forschungsprojektes DisAbility on Stage (2015-2018) am Institute for the Performing Arts and Film der Zürcher Hochschule der Künste, dessen Ziel es ist, einen Diskurs um Behinderung an den Schweizer Kunsthochschulen und Universitäten in der Schweiz zu initiieren und die daraus resultierenden Forschungserkenntnisse in der Praxis weiterzuentwickeln. Das spezifische Bewegungsrepertoire der Tänzer_innen trifft auf ein Interesse an der Musikalität des Tanzes in den Arbeiten Emanuel Gats, dessen Choreografien ein französischer Kritiker als "visual music, interpreted through the body" beschrieben hat.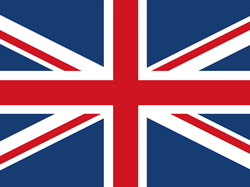 The performance offers an insight into a stage laboratory with students of the Bachelor Contemporary Dance of the Zurich University of the Arts as well as with performers from the inclusive company BewegGrund in Bern and Teatro DanzAbile in Ticino under the artistic direction of the Israeli choreographer Emanuel Gat. The two-week stage laboratory in February 2017 is one of two model collaborations in the context of the research project DisAbility on Stage (2015-2018), funded by the Swiss National Science Foundation, at the Institute for the Performing Arts and Film of the Zurich University of the Arts, whose aim is to create a discussion about disability at art schools and universities in Switzerland to further develop the research results in practice. The specific repertoire of movements by the dancers meets the interest in musicality of dance in Emanuel Gats work, whose choreography has been described by a French critic as "visual music, interpreted through the body".
Beteiligte/Paricipants:
Künstlerische Leitung: Emanuel Gat / Mentoring: Emanuel Rosenberg (Teatro DanzAbile), Susanne Schneider (BewegGrund) / Assistenz: Luca Signoretti / Assistenz Teatro DanzAbile: Mariateresa Diomedes.
Forschungsteam: Sarah Marinucci / Projektleitung: Dr. Yvonne Schmidt.
Tänzer_innen: Sophie Annen, Jay Ariës, Sophie Bertschy, Emmy Blein, Giorgia D'Amico, Alice D'Angelo, Giorgia Lolli, Gina Andrea Maag, Selene Martello, Viktorija Semakaité, Antonio Spatuzzi, Dario Theiler, Elisa Scarselli, Joelle Petrini, Miriam Kotlaris, Laura Coda Cantù, Giuseppe Comuniello, Sylvie Chen, Lua Leirner.
Emanuel Gat – Biografie/Biography:
Emanuel Gat Artistic Director and Choreographer, was born in Israel in 1969. His first encounter with dance was at the age of 23 during a workshop led by Israeli choreographer Nir Ben Gal. Few months later he joined the Liat Dror Nir Ben Gal Company with whom he toured internationally. He started working as an independent choreographer in 1994. Ten years later Emanuel founded his company Emanuel Gat Dance at the Suzanne Dellal Centre in Tel Aviv, with whom he has created several pieces of which «Winter Voyage» (2004) and «The Rite of Spring» (2004) won a Bessy Award; «K626» in 2006 and «3for2007» in 2007, before choosing to settle in France, at the Maison Intercommunale de la Danse in Istres. «Silent Ballet» (2008) was the first piece created in France, followed by «Winter variations» in 2009 and «Brilliant Corners» in 2011. In 2013, Emanuel Gat was associated artist to the Montpellier Danse Festival for which the company developed the project «Up Close Up» proposing four new works : «The Goldlandbergs» and «Corner Etudes», a photographic installation called «It's people, how abstract can it get?» and a choreographic event «Danses de Cour». In 2014 Emanuel Gat creates «Plage Romantique», a one hour work for 9 dancers, in the Agora courtyard during the 34th Festival Montpellier Danse. Emanuel is regularly invited to set his work and create new choreographies for dance companies around the world including: The Paris Opera Ballet, Sydney Dance Company, Tanztheater Bremen, Le Ballet du Grand Théâtre de Genève, Ballet de Marseille, The Royal Swedish Ballet, Polish National Ballet, Ballet de Lorraine and Cedar Lake among others. Emanuel has also worked with the UK-based leading integrative dance Company, CandoCo (" In Translation" 2010).
Auftritte/Performances – Stage Lab 2:
IntegrART-Symposium, Zürich, 29.03.2017
ORME Festival, Lugano, 01.06.2017
Wildwuchs Festival, Basel, 09.06.2017
BewegGrund. Das Festival, Bern, 10.06.2017 / 14:00 im Tanzstudio Akar