2018
Il teatro: un linguaggio senza barriere
(Testo: Paola, Delcò / Foto: Nicolò Baggio e Dante Carbini, Insieme, Numéro 3, September 2018)
2017
(Demis Quadri, Teatri delle diversità, Dezember 2016 – Mai 2017)
(Danse Suisse, 10. April 2017)
(Camilla Guarino, BlaubART – Dance webzine, 29. März 2017)
2016
The the presentations of our guests and speakers during the colloquium "Disability and Performer Training" (Powerpoint Presentations, 25. Oktober 2016):
Jürg Koch: Perspectives on Disability and Access to Dance Training
Kris De Visscher and : The virtuosity of imperfection
Sarah Whatley: Moving Matters – Supporting disabled students in higher education
Addtional informations: "Art.School.Differences"
(Progetto del Mese – a section of SUPSI's ClickIn, Oktober 2016)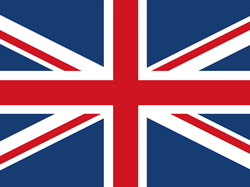 An interview with Demis Quadri about "DisAbility on Stage".
(La Rivista, Oktober 2016)
Lisette Reuter explains how Un-Label is working to consolidate the leadership abilities of a Europe-wide group of performing artists by providing training experience in producing workshops to support live production events.
(British Council/Disability Arts International – 2016)
(L'Universo – 20. April 2016)

2015
(Zürich, 25. November 2015)
(Berlin, 10. November 2015)
(Coventry, 7. November 2015)
(Ein Artikel über unser Forschungsprojekt im Inklusive Kultur – Handbuch, Seite 89, November 2015)
(L'Universo – 14. Oktober 2015 )