FILM IMPLOSION! Experiments in Swiss Cinema and Moving Images.
From 21/11/15 to 21/02/16
Number of Editions
Sections
Curators
Balthazar Lovay, François Bovier
Filmmakers, Artists
Films, Works
Prizes
Catalogues and Leaflets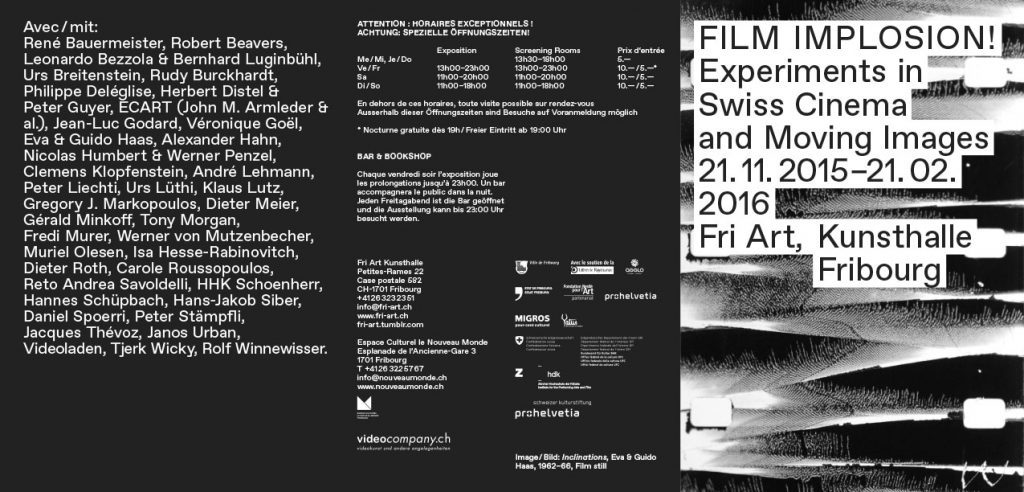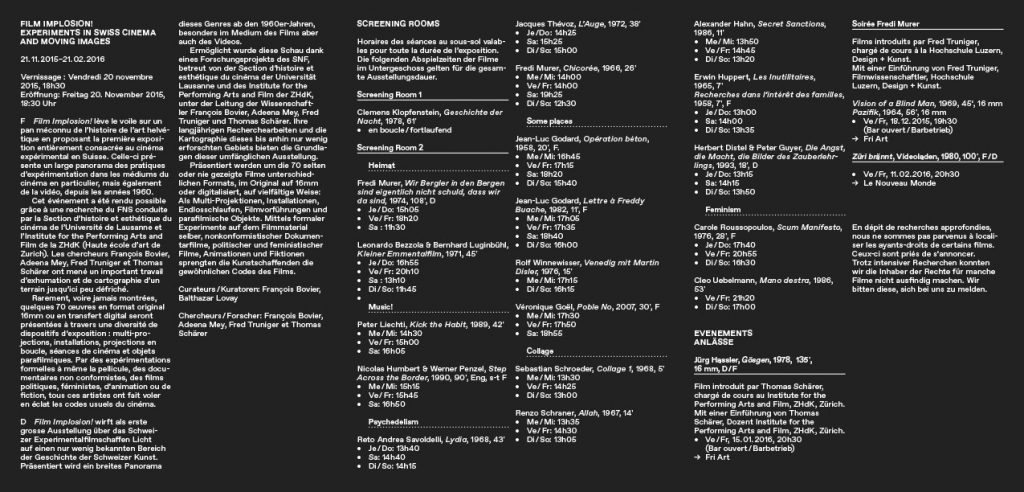 Press
Circulation of the event
Film Explosion! was exhibited 2017 in Zurich (Museum für Gestaltung) and Cairo (Medrar for Contemporary Art).