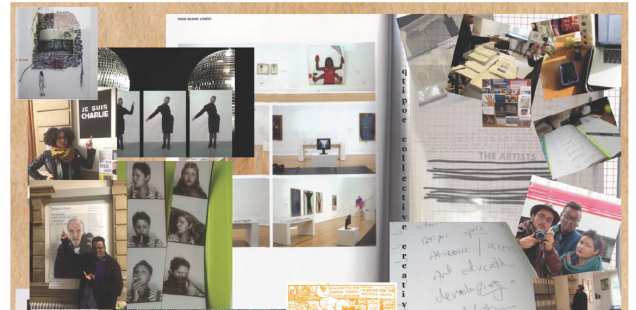 Surviving Art School. An Artist of Colour Tool Kit
We would like to draw your attention to a publication Surviving Art School. An Artist of Colour Tool Kit created by Collective Creativity, which came out of a workshop and lecture at Nottingham Contemporary; discussing race and politics in art schools today. It is accessible via this link.
A further publication key words devised by artist Evan Ifekoye and produced in collaboration with Schools and Teachers Tate London Learning is available via this link.
About Collective Creativity: Collective Creativitiy is an intentional informal non-hierachical collective space created to share ideas to reflect on texts/films/art (and more) in a group setting, that inspire, interest or provoke us and/or our practice. Collective Creativity is a group formed out of necessity, to carve collaborative space outside of the institutional framework where a specific Black QTIPOC (queer/trans* people of colour) voice and experience could be nurtured. Collective Creativity are Evan Ifekoya, Raisa Kabir, Rudy Loewe and Raju Rage. For more information please refer to their website.