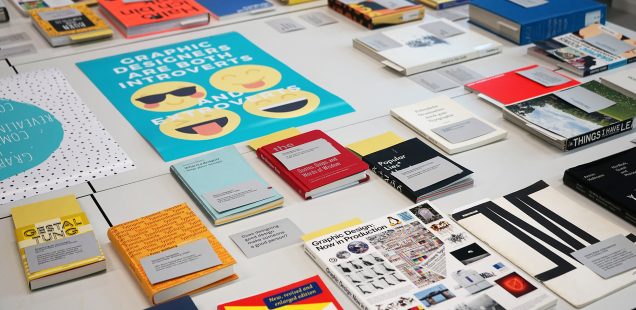 Are You Good Enough? The Notion of «Good Design»
THE NOTION OF «Good Design» AND ITS ROLE IN DESIGN EDUCATION
Sarah Owens
The workshop «Are You Good Enough?», held at the final Art.School.Differences Symposium (for the workshop description see PARCOURS) in November 2016, intended to galvanise questions and preliminary insights that emerged during co-research in the field of graphic design education. This research was based on the premise that the term «good design» has recently made a comeback and is becoming increasingly evident in design discourse. Good design – and by extension, the good designer – are said to possess certain characteristics that are used to explain a very diverse set of aspects ranging from aesthetic qualities to market success. The good designer is true to form, to content, and to herself or himself. Historically, the idea of good design is likely rooted in the notion of «good form», which brought with it connotations of universalism and the assumption that there is a right solution to every problem. In the more recent guise of social design, good design suggests that even economic, social and political problems may be solved through design.
The workshop was centred around an installation of books and posters highlighting statements that allude to «goodness» within the graphic design discourse, either as a marker of quality of work, of morality and behaviour, or of social engagement. It identified problematic narratives that repeatedly form the basis of life stories or anecdotes about graphic designers, condensed in types such as the «Rebel» (a designer who breaks all the rules), the «Tomboy» (a woman who becomes successful by being «one of the boys») or the «Pioneer» (a designer who «conquers» new graphic design «territory»). It also considered how graphic designers in various time periods were portrayed by others or how they portrayed themselves – for instance Peter Saville, who stated: «Graphic Design was where I wanted to belong. I wanted to be cool», in effect rendering graphic design a desirable lifestyle in which aloofness and non-mainstream savviness can contribute to being considered competent. Remarkable are also those instances in which specific personality traits are ascribed to those who are seen as good designers, as in this statement by Hans Wichmann about the Swiss designer Armin Hofmann: «His quality as a designer and teacher stems from that rare combination of deep understanding of formative aesthetic values, [and] uncompromising honesty, patience, kindness.»
Whenever a field lacks strong counter-narratives that are able to provide alternative descriptions and explanations, statements such as the above consolidate normative assumptions. In graphic design, they are able to influence ideas about who can be considered qualified or skilled, about what constitutes relevant or outstanding design, as well as impacting on notions of how design students should be educated. Such statements may become imperatives, in that they set tight boundaries as to what can be considered appropriate behaviour. They also provide a comfortable basis for categorisation and judgement as long as they remain undisputed.
A particular focus within the installation lay on the way in which the graphic design curriculum normalises certain attitudes, values and beliefs. Quotes from books on design education were juxtaposed with statements from students who reflected on entering a field that sets questionable conditions («It seems the ideal graphic design student is one who is extraordinarily ambitious, hard-working and single-minded in the sense that she or he lives for design») and positions that surface on the part of educators in situations of appraisal, for example in admissions exams («The ideal graphic design student is a blank slate, and is ready to be shaped by design education»). The resulting dialogue illustrated how graphic design students grapple with the expectations of conformance directed towards them, and revealed the pervasive (and obviously persuasive) nature of normative messages within educational settings.
The workshop aimed to leave its attendees with more questions than answers. The lively discussion surrounding the presented statements furthermore indicated that there are numerous issues demanding a more in-depth inquiry. Such inquiry can provide design educators with a basis for re-evaluating criteria and assumptions concerning good design, and hopefully will inspire graphic design history and theory to recognise alternative voices and knowledge.