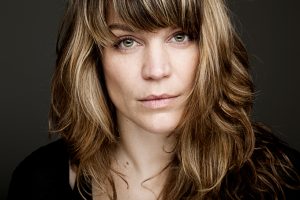 Kathrin Resetarits works as a writer, dramaturg, director, actress, lives in Vienna. Since 2000 she has been artistic assistant to Michael Haneke, Senior Lecturer at the Vienna Film Academy in the Department of Screenwriting and Dramaturgy and guest lecturer at the German Film and Television Academy (DFFB) Berlin. Kathrin Resetartis gives lectures and workshops on thematically bound or constellative storytelling for filmmakers in Austria and Germany. She is also a founding member of FC GLORIA networking for women in film.
Selection of current works:
Screenplay:
Licht, feature film A/D 2017, director: Barbara Albert.
Weihnachten, ORF television film 2022 (in production), Director: Mirjam Unger, Arman T. Riahi.
Dramaturgy:
Quo vadis, Aida?, feature film 2020, directed and written by Jasmila Žbanić,
Western, feature film D 2017, director and screenplay: Valeska Grisebach
Drama:
L'animale, A 2017, directed by Katharina Mückstein.
Artistic assistance:
Happy End, F/A 2017, director: Michael Haneke
Co-director:
Michael, A 2011, Director: Markus Schleinzer, Cannes Official Competition.
Book:
Vögel sind zu Besuch, Czernin Verlag