List of Films (nur experimentelle Werke)
Marcel, Fredi Murer, CH 1962, 8mm, 35 Min.
Der gefallene Turm von Pisa, Fredi Murer, CH 1963, 16mm, 15 Min.
Pazifik oder die Zufriedenen, Fredi Murer, CH 1965, 16mm, 60 Min.
Balance, Fredi Murer, CH 1965, 16mm, 12 Min.
Chicorée, Fredi Murer, CH 1966, 16mm, 27 Min.
Bernhard Luginbühl, Fredi Murer, CH 1965, 16mm, 23 Min.
Sad-is-fiction, Fredi Murer, CH 1969, 16mm, 43 Min.
2069, Fredi Murer, CH 1969, 35mm, Teil des Episodenfilms Swissmade
Vision of a blind man, Fredi Murer, CH 1969, 16mm, 45 Min.
Bio
* 1. Oktober 1940, Beckenried am Vierwaldstättersee
Im Alter von 17 Jahren zog Fredi M. Murer nach Zürich, wo er ab 1959 an der Schule für Gestaltung das Fach wissenschaftliches Zeichnen belegte. Nach zwei Jahren wechselte er in die Fachklasse für Fotografie zu Serge Stauffer (Gründer der freien Kunstschule F+F) und Walter Binder (später Konservator der Schweizerischen Stiftung für die Fotografie). 1964 war Murer verantwortlich für das Konzept und die Realisierung der Dia-Grossprojektionen im Pavillon "Schulwesen und Erziehung" an der Landesausstellung, der EXPO 64, in Lausanne. Ab 1965 realisierte Murer experimentelle Kurzfilme, ab 1967 stiess er auch auf positives Echo von der Presse. Nach ernüchternden Reaktionen auf den Episodenfilm Swissmade verbrachte Murer mit seiner Familie das Jahr 1970 in London im "Exil". Als Gastlehrer unterrichtete er hier an der Gilford Arts School. Zurück in der Schweiz gründete er 1971 zusammen mit Alexander J. Seiler, Georg Radanowicz, Kurt Gloor, Claude Champion, Yves Yersin, Hans- Ulrich Schlumpf und Iwan Schumacher die Produktionsfirma Nemo Film GmbH. 1975/76 reiste Fredi M. Murer für einen Studienaufenthalt in die USA. Von 1992 bis 1996 war er Präsident des Verbandes Schweizerischer Filmgestalterinnen und Filmgestalter. Fredi Murer lebt und arbeitet in Zürich.
Articles about (and from) the Author and his Work
"Portrait", Travelling Nr. 22 Dez 68/Jan. 1969  Murer_Travelling_69
Marcel Leiser im Interview mit Murer, "Un Cinéma de Liberté" , Travelling No 27, Dez 1970/Jan 1971 Murer_Interview_Travelling
Murer_Fredi_SwissFilmsDossier_>2004
Murer_Fredi_TAM_15.3.80_Interview
Murer_Fredi_BriefeVonMurerAnMurer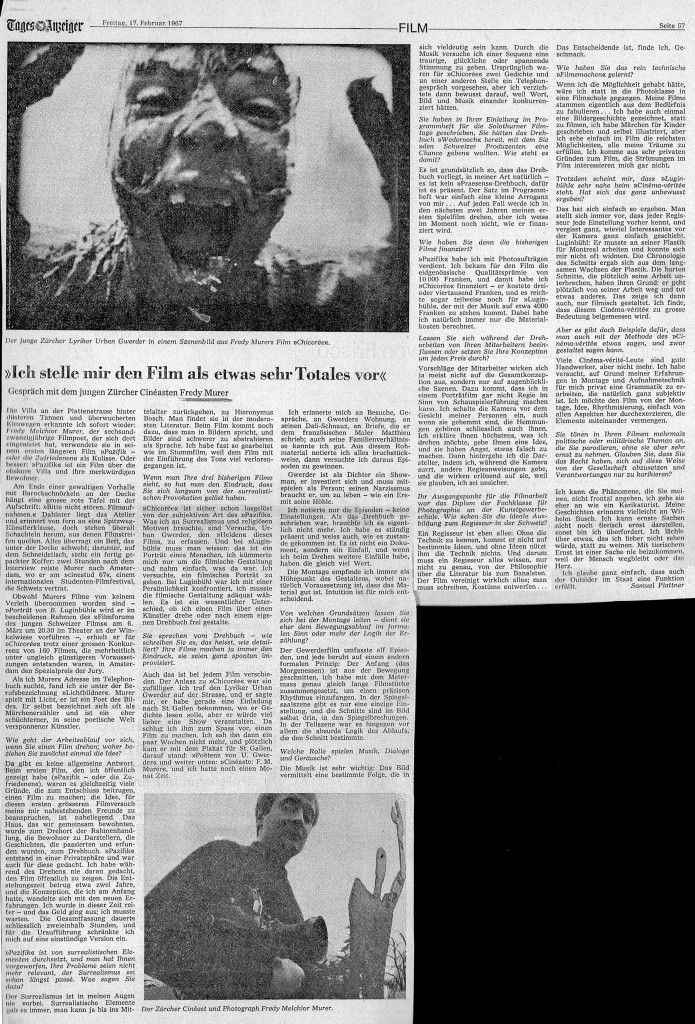 Murer_InnerschweizerBlätter_FilmemachenInDerProvinz_Nov_1977
Marcel Leiser, "A propos du cinéma privé de Freddy Melchior Murer", Décadrages, Nr. 12 (Frühjar 2008): leiser_sur_Murer_Décadrages_08
"De l'art du portrait au documentaire ethnographique", Décadrages, Nr. 12 (Frühjahr 2008)  Murer_fb_décadrages
Foto, Pazifik (Archiv Klopfenstein)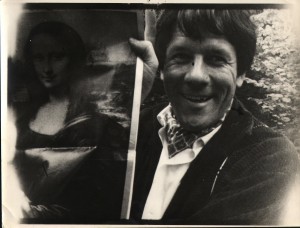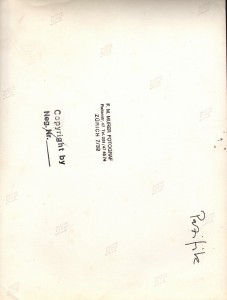 Interview von Fred Truniger und Thomas Schärer mit Fredi Murer
Screenings (Places and Dates)
Vision of a Blind Man wurde im Saal des Zürcher Restaurants Weisser Wind uraufgeführt. Fredi Murer bezeichnet diese Vorführung im Interview vom 19.12.2012 als einzige Vorführung des Films (Interview Teil 1, Minute 41:02).
Holdings of Films in Collections
.
Miscellaneous

Fredi Murer in seinem Atelier während des Interviews vom 19. 12. 2012.

Murer's Bolex

Qualitätsprämie des Bundes für den Film Pazifik. Murer zerriss das Zertifikat nach Erhalt (Archiv Murer).

Oberhausen 1967: Fredi Murer erhält einen Preis der Internationalen Jury für "Chicorée" (Archiv Murer).
 
 
Ankündigungsplakate der Poëtenz-Shows von Urban Gwerder (Vorführungen von Chicorée). Die Vorführung vom 7. Mai 1966 in St.Gallen ist die Uraufführung des Films (Archiv Murer).