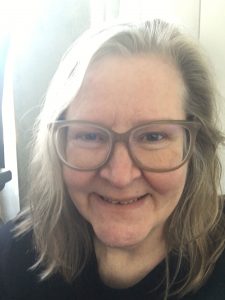 Marja-Riitta Koivumäki is a Senior Lecturer in Screenwriting at Aalto University, School of Art and Design, Department of Film, TV and Production Design, Finland. She has been working as a screenwriter, script editor and screenwriting tutor also in the UK and Denmark.
She gained her MA in theatre studies and Russian language in 1991 from the Helsinki University. She did further film studies at the Moscow Film School VGIK (The Gerasimov Institute of Cinematography) in Russia in 1991-1993. She gained her doctoral thesis in 2016 focusing on theory of drama and dramaturgy, and poetic approach in screenwriting.
She was a member of a screenwriting research team, 'Aristotle in Change', funded by the Academy of Finland in 2008-2012. She has been a member of the international Screenwriting Research Network since 2008.
Publications (selection)
Koivumäki, Marja-Riitta (2016); Dramaturgical Approach in Cinema: Elements of Poetic Dramaturgy in A. Tarkovsky's Film
The aesthetic independence of the screenplay, Journal of Screenwriting, 2.1, 25-40
Poetic dramaturgy in Andrey Tarkovsky's Ivan's Childhood (1962): Conflict and contrast, two types of narrative principles, Journal of Screenwriting, 3.1, 27-43