This is a personal blog on the formation of the project. The new website is available here:
Project CH+ began as a master's project on the development of a gamified application which encourages substantiated political participation of Swiss voters. Starting in summer 2020, CH+ will be a research and business project of the Gebert Rüf Foundation's "First Ventures" programme. In Autumn, the project is support by the Prototype Fund.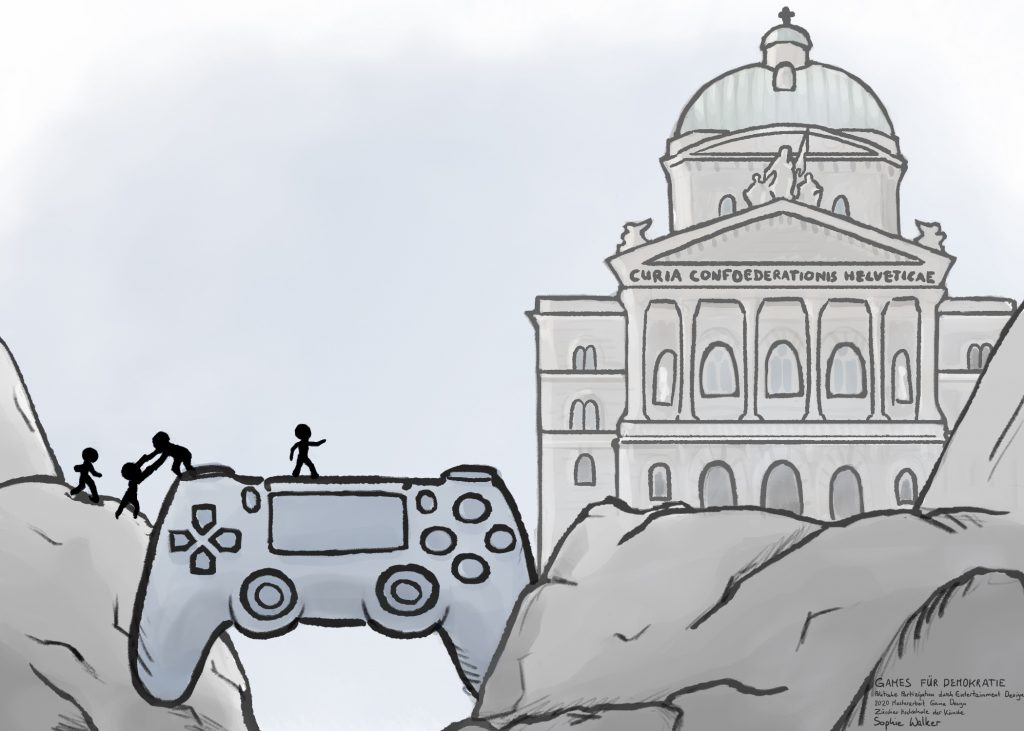 Vision
Project CH+ revolves around facilitating and motivating political participation as well as showing politics and politicians in a different light: Politics as a tool for the people – not the other way around.
---
Design Process: Neutrality and Cultural Diversity
At the core of the development process lies the neutral inclusion of voters, experts and institutions. The goal is that we create something together. Political attitudes are not important.
Besides direct democracy, our cultural diversity is one of Switzerland's biggest treasures. It is central to include as many perspectives as possible throughout the development.*
Milestones
A first prototype was evaluated during the elections of the Federal Elections of Parliament in October 2019.
During cantonal elections in Uri, March 2020, a first beta-version of the app was online as a web-app. The app is tested further and improved according to user-feedback. Next to public surveys, there was also a comparison between the prototype and an alternative electoral support tool.
What is our status right now?
*I would love to offer this website in French and Italian. Unfortunately I am limited by my personal language skills. Please accept my apologies and know that you are most welcome here!
Right this way to continue in German.
---