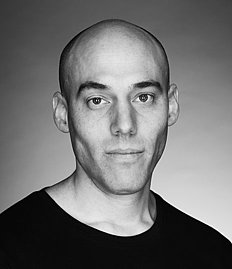 Joshua Oppenheimer, born in Austin, Texas, studied in Harvard and graduated at Central St. Martins College in London.
In Kopenhagen he is part of the production company 'Final Cut for Real' and in London he works as art director at the  'Centre for Documentary and Experimental Film' of Westminster University. 
Joshua Oppenheimer was twice nominated for an Oscar. The first time for the featured film THE ACT OF KILLING (2012),  for which he won 72 awards internationally including the European Film Award. His second film THE LOOK OF SILENCE (2014) premiered at the Venice Film Festival an won five awards. 
Filmography
THE LOOK OF SILENCE (2014)
THE ACT OF KILLING (2012)
LAND OF ENCHANTMENT (2000)
THE CHALLENGE OF MANUFACTURING (1996, documentary short)
---