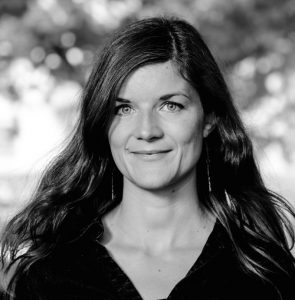 Miriam Laura Loertscher (Dr. phil.) is a film researcher and media psychologist. She finished her PhD about film perception at the University of Bern in 2020. After her studies in psychology at the University of Bern and film/cinema at the University of Zurich, she worked at different art institutions and film festivals in Switzerland, e.g. as head of communication at the International Animation Film Festival Fantoche in Baden. She has been working on several research projects within the Institute of the Performing Arts and Film since 2014 and started her new position as head of the research focus film at the Zurich University of the Arts in January 2021.
Selected publications:

Loertscher, M. L. (2020). Moving Frames in Our Mind. Effects of Digital Cinema Technology on Film Perception. Inauguraldissertation der Philosophisch-humanwissenschaftlichen Fakultät der Universität Bern zur Erlangung der Doktorwürde. Bern: Universität Bern.
Iseli, C., Dux, S. & Loertscher, M. L. (2020). The Aesthetics and Perception of Documentary Film. A Mixed Methods Approach and its Implications for Artistic Research. International Journal of Film and Media Arts. 5(2). 27–48. https://doi.org/10.24140/ijfma.v5.n2.02.
Loertscher, M. L., Weibel, D., Spiegel, S., Flueckiger, B., Mennel, P., Mast, F. W. & Iseli, C. (2016). As film goes byte. The change from analog to digital film perception. Psychology of Aesthetics, Creativity, and the Arts. 10(4), 458–471. https://doi.org/10.5281/zenodo.3571102.