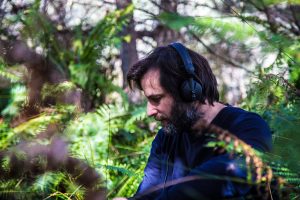 Nick Ryan ist ein mehrfach preisgekrönter Komponist, Sounddesigner, Künstler und Audiospezialist, der weithin als führender Denker über die Zukunft des Klangs anerkannt ist.
Seine umfangreiche und vielfältige Praxis als Audio-Experte umfasst die Arbeit mit Film, Motion Graphics, Animation, TV-Drama und Dokumentation, interaktiven Medien, Technologie-Innovation, Instrumentenbau und Orchester-Ensemble.
Als Praktiker und Denker hat er mit Organisationen auf der ganzen Welt zusammengearbeitet, wie dem MIT Media Lab, dem BANFF Centre for the Arts, dem Montreal Film Festival, Screen Australia, der European Broadcasting Union, dem BFI, BAFTA, TEDx, Aldeburgh Music, The Royal Institution, Tate, BBC Research and Development und dem UK Government Department of Trade and Industry.
Nick Ryan unterrichtet ausserdem als Gastdozent an der University of Plymouth.
Auszeichnungen (Auswahl)
Emmy Award, Nomination, 2017, My Beautiful Broken Brain
Motion Picture Sound Editors Award, Golden Reel, 2017, My Beautiful Broken Brain
Winner for Best Film, Ahvaz Film Festival, February 2015, My Beautiful Broken Brain
Music + Sound Award 2014, Best Original Composition for 'Play the Road'
Clio Gold Award, Sound Design for Nike 360 'Control', 2012
Music + Sound Award, Best Sound Design for Nike 360 'Control', 2012
Nomination, BAFTA GAME Awards, Audio Achievement, 2011, The NIghtjar
Winner, Audio Accomplishment, Develop Awards, 2011,
Papa SangreAward of Honorary Doctor of Music, University of Plymouth, 2009
BAFTA, winner, Technical Innovation for 'The Dark House' BBC Interactive Radio Drama, 2004
> Die Case Study bei ZDOK.21 | "The Reason I Jump" – Immersive Klangerfahrungen