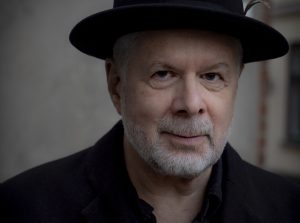 Magnus Gertten is an award-winning director from Malmö, Sweden, where he runs the production company Auto Images since 1998. He has directed 13 feature length documentaries, all screened on international film festivals and tv channels.
Among his latest docs are the investigating of an archive film reel in Every Face Has a Name (2015), the football doc Becoming Zlatan (2016), the human rights doc Only the Devil Lives without Hope (2020) and the love story of Nelly & Nadine, which premiered at Berlinale in 2022. Nelly & Nadine has so far been screened at more than 100 international film festivals and won 22 awards.
Magnus Gertten's documentaries are character-driven, often made in an intimate style and with a powerful emotional narrative. He has a strong passion for human stories, music and modern history. In many of his films Magnus has been working with archive footage.
Films (a selection):
2022 | Nelly & Nadine
2021 | All Shall Be Well (short film)
2020 | Only the Devil Lives Without Hope
2016 | Becoming Zlatan
2015 | Every Face Has a Name
2014 | Tusen bitar/A Thousand Pieces
2011 | Harbour of Hope
2008 | Long Distance Love
2005 | Rolling Like a Stone
___
> Das Referat bei ZDOK.23 | The Secrets of an Archive Film Reel