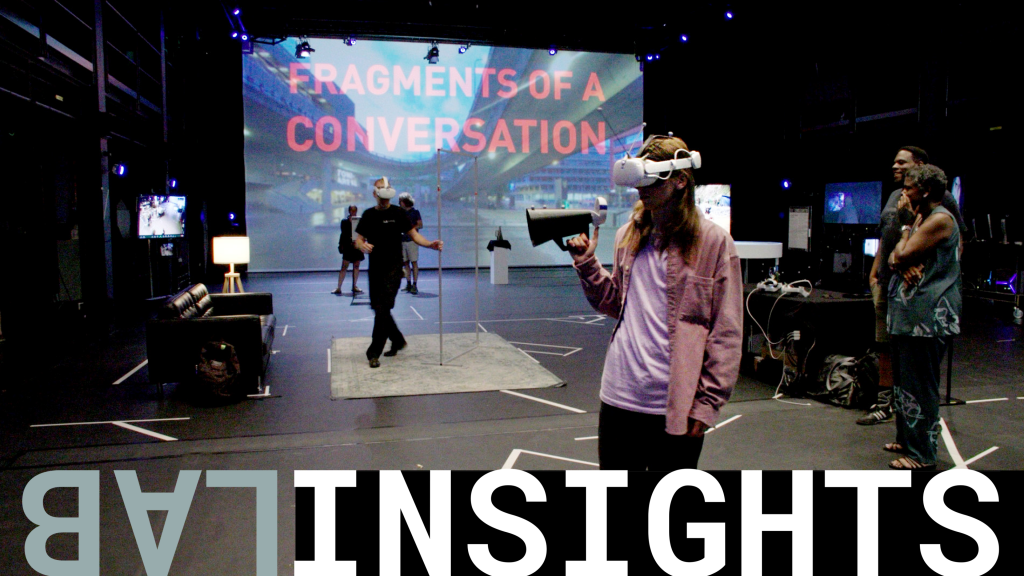 On June 29th and 30th, the Immersive Arts Space presented new developments from current projects. Visitors were invited to experience shifting realities with or without Virtual Reality goggles and to learn more about digital gold in our smartphones.
More about the featured research project Shifting Realities.
More about Kamituga | Digital Gold.
---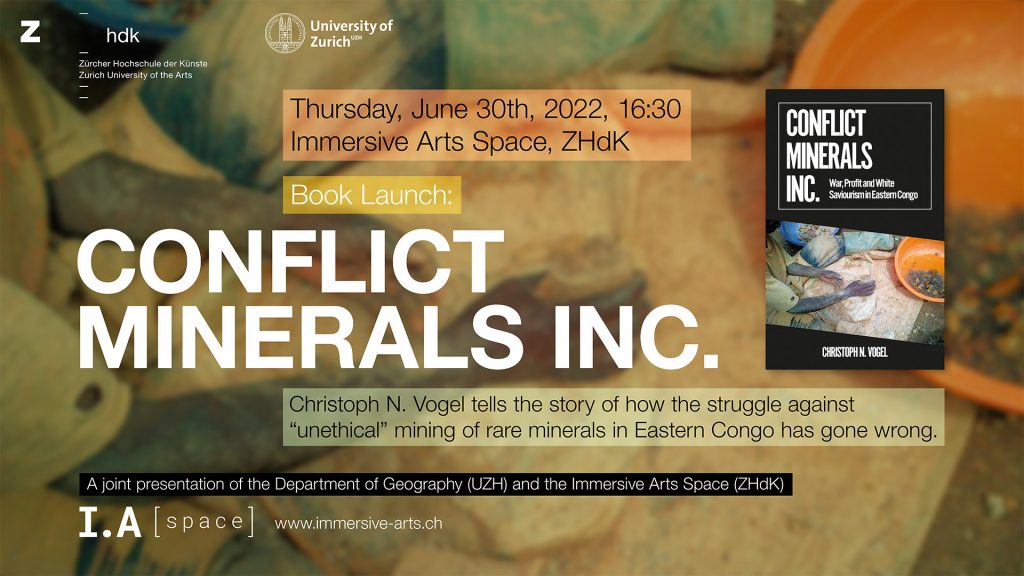 Thursday, June 30th, 2022, 16:30 | Immersive Arts Space, ZHdK
The term "conflict minerals" regroups artisanal tin, tantalum (coltan), tungsten and gold originating from war zones in Central Africa. In his book, Christoph N. Vogel tells the story of how well-intended efforts to solve a global problem have led to white-washing and abetting the continued exploitation of Congo's resource wealth.
Conflict Minerals INC focuses on a topic that is also addressed by a a joint production of the Immersive Arts Space and the Department of Geography of the University of Zurich. The exhibition Kamituga | Digital Gold allows insights behind the shiny surface of the mobile tech industry and invites the visitors to engage with the concrete challenges and living conditions of artisanal gold miners in the region of Kamituga (Democratic Republic of Congo). [more]

No registration is needed. | Location: Immersive Arts Space, 1.J30, entrance via gate to film studio. > See map here.
Immediately after the book launch, visitors can take part in the LabInsights: The Immersive Arts Space presents new developments from current projects. [more]
---