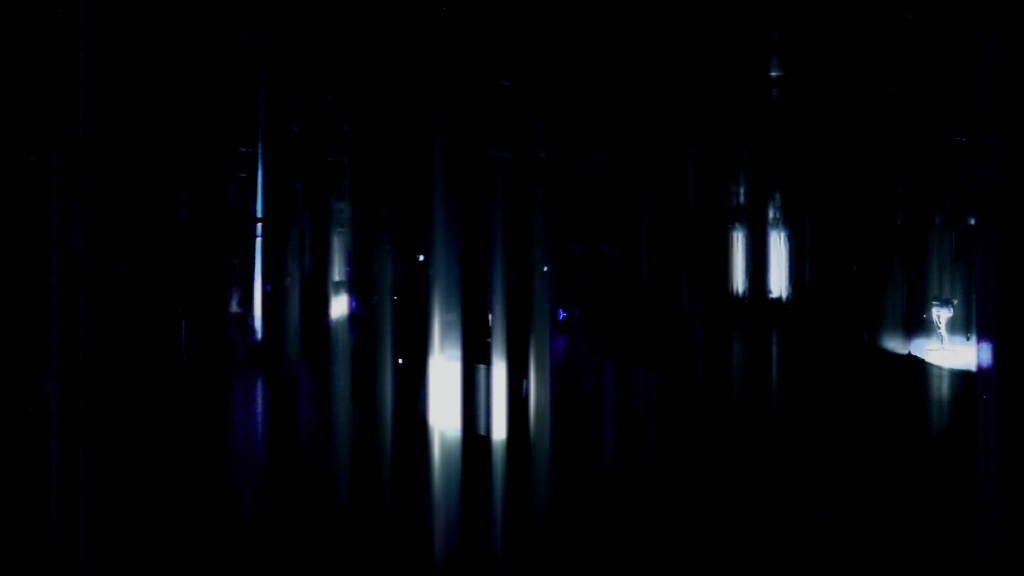 Jordan Juras & Davide Luciani are Artists in Residence 2021 at the Immersive Arts Space and ICST.
Focal Field explores the spectrum of presence felt in augmented sonic reality – from the intimacy of closeness to the abstracted relation between disembodied voice, sound, and space. Perceptual relations between the real and virtual are tightened by situating augmented reality sound within synthetic reverberant architectures, and reinforcing localisation through light. The installation engages with our necessity to rationalise any aural manifestation. These fields of fragmentation – between the spectrums of connection and disconnection – have led the duo to draft a sound space where the voice, the Phonè, and its experience become the object and subject of aesthetic speculation.
Presentations take place on Thursday, October 22nd , Immersive Arts Space (1.J30)
The presenations will be at
10.00 / 10.30 / 11.00 / 11.30/ 14.00 / 14.30 / 15.00 / 15.30/ 17.30 / 18.00 / 18.30 / 19.00
The presenations are 20 minutes long and restricted to 3 participants each. To book a ticket please contact the ICST via air.icst@zhdk.ch
---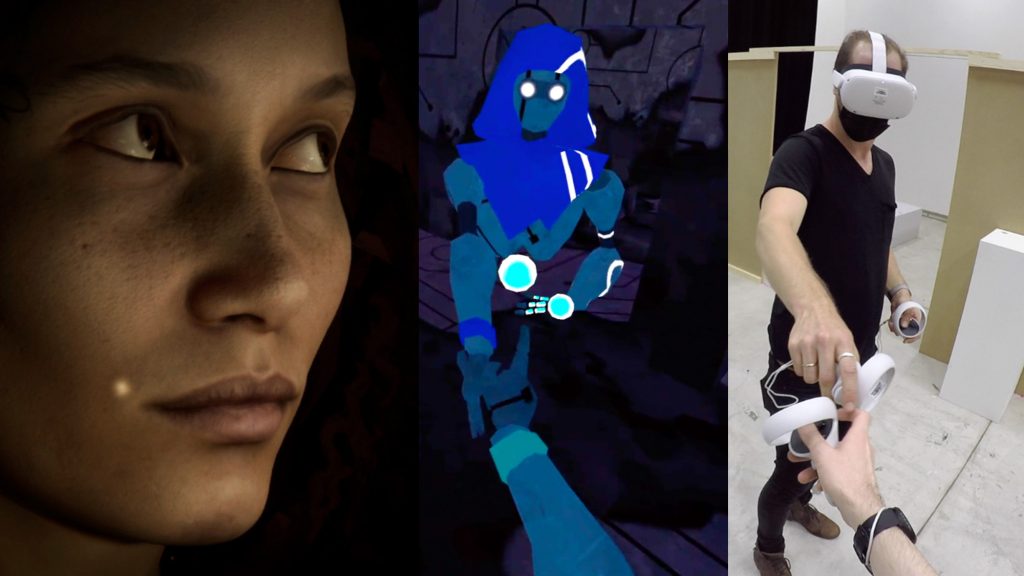 ZHdK Talent Talk, November 4th 2021, in the context of Swiss Digital Days
Stella Speziali is research associate in the Immersive Arts Space and will talk about her research project on the topic of digital humans.
Thanks to technological advancements the creation of virtual characters is more accessible than ever. New time-saving platforms have been created, thus democratising the access to high-fidelity, real-time, fully-rigged, diverse, portable, 3D human characters.
With My Digital Twin, I wish to understand better the creation and deployment of digital humans with different critical approaches. Furthermore, I am ethically questioning their applications in entertainment, marketing, art, and beyond.
Chris Elvis Leisi, research associate in the Immersive Arts Space and a graduate of the ZHdK Game Design program, talks about his graduation project Virtual Real World.
In today's VR games, the body often serves as the controller. However, when the player enters the virtual world, the connection to the physical environment is often lost. This master's thesis deals with immersion mechanics in Virtual Reality and reveals the potentials that arise when one's own home can be integrated into the virtual world as a play area.
17:15-18:30h, Kino Toni, ZHdK, Pfingstweidstrasse 96, 8005 Zurich
Speaker: Stella Speziali (en), Chris Elvis Leisi (de)
Host: Christian Iseli
> Please, reserve a ticket here.
---