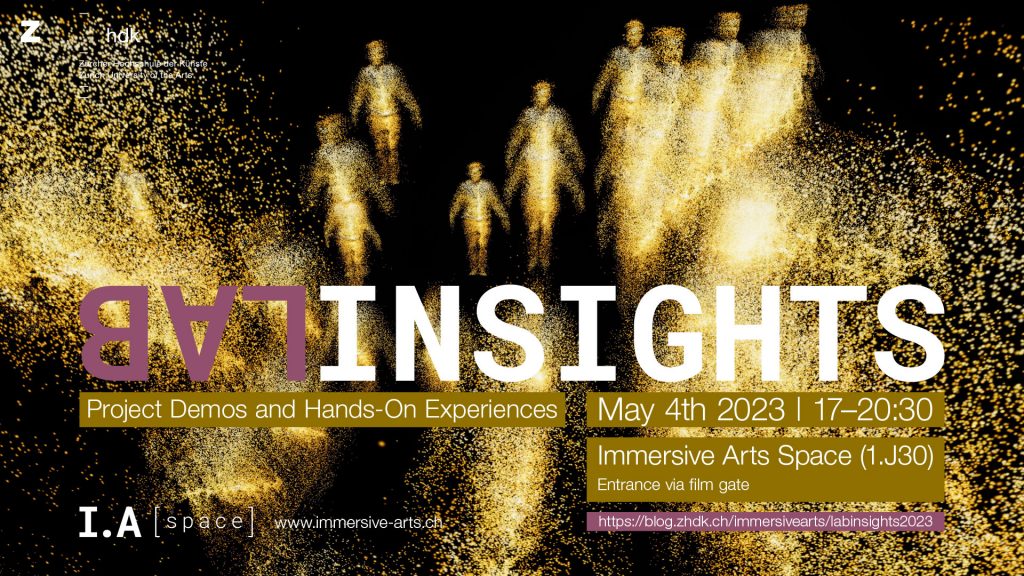 On May 4th 2023 the Immersive Arts Space will once again open it`s doors to visitors and participants and showcase the current projects being developed in the lab. The informal event aims to demonstrate the state of the projects and at the same time involve students, artists and visitors to test the expereiences and give feedback.

At this year`s LabInsights we will present the following projects: reconFIGURE (Chris Elvis Leisi, Florian Bruggisser, Chris Salter), Changing Matters (Lorenz Kleiser, Floris Demandt), Digital Gold VR experience (Chris Elvis Leisi) and The Feeling Machine (Manuel Hendry, Norbert Kottmann).
The LabInsights will take place in the Immersive Arts Space (entrance via film gate). No registration is needed.
---