The LabInsights is a recurring event hosted by and in the Immersive Arts Space. At least once a year we open the doors to visitors and participants and showcase the current projects being developed in the lab. The informal event aims to demonstrate the state of the projects and at the same time involve students, artists and visitors to test the expereiences and give feedback.
Upcoming LabInsights will be posted on the website and our social media channels.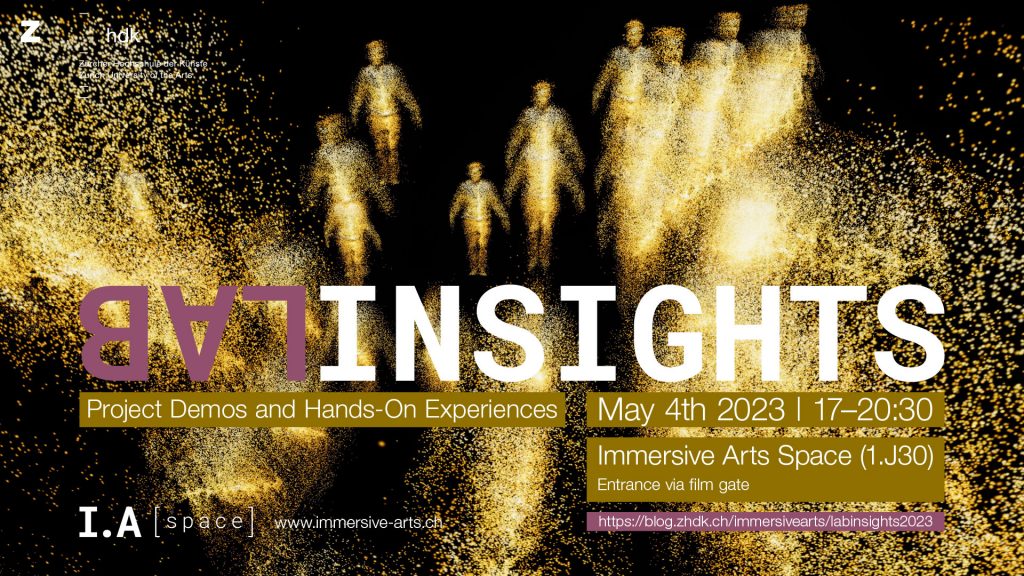 At the LabInsights, hosted on 4th may 2023, the following projects were presented: reconFIGURE (Chris Elvis Leisi, Florian Bruggisser, Chris Salter), Changing Matters (Lorenz Kleiser, Floris Demandt), Digital Gold VR experience (Chris Elvis Leisi) and The Feeling Machine (Manuel Hendry, Norbert Kottmann).
---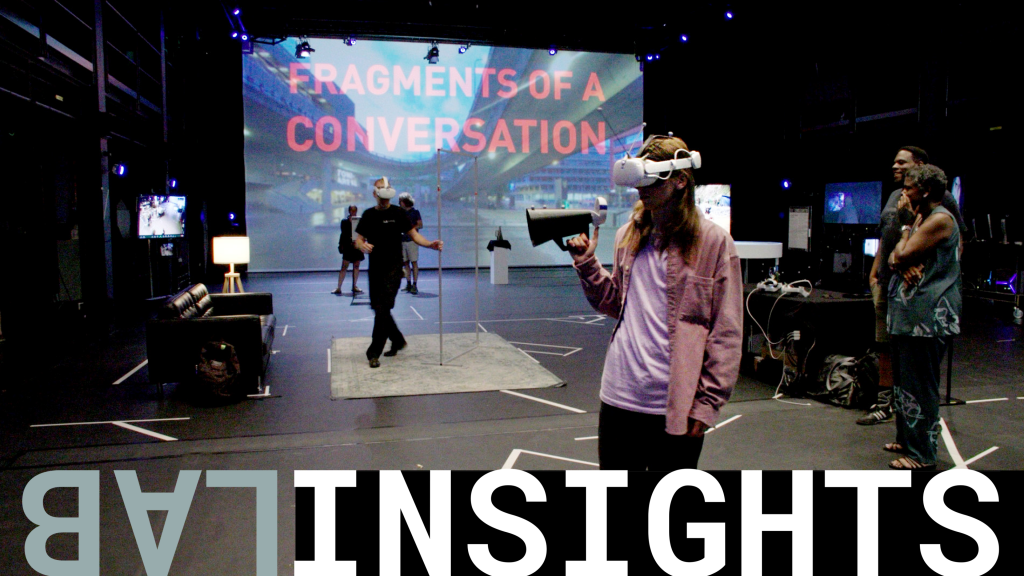 On June 29th and 30th 2022,  the Immersive Arts Space presented new developments from current projects. Visitors were invited to experience our project Shifting Realities (Florian Bruggisser, Martin Fröhlich, Valentin Huber, Norbert Kottmann, Eric Larrieux, Chris Elvis Leisi, Oliver Sahli, Stella Speziali) with or without Virtual Reality goggles and to learn more about Digital Gold (Chris Elvis Leisi, Florian Bruggisser, Kristina Jungic, Christian Iseli) in our smartphones. 
---
During REFRESH #4, from 10th to 11th November 2021, team members offered insights into the projects Shifting Realities (Oliver Sahli, Martin Fröhlich, Eric Larrieux and many more), Neural Volumetric Capture (Florian Bruggisser), Digital Twins (Stella Speziali) and cineDesk (Norbert Kottmann, Valentin Huber).
---