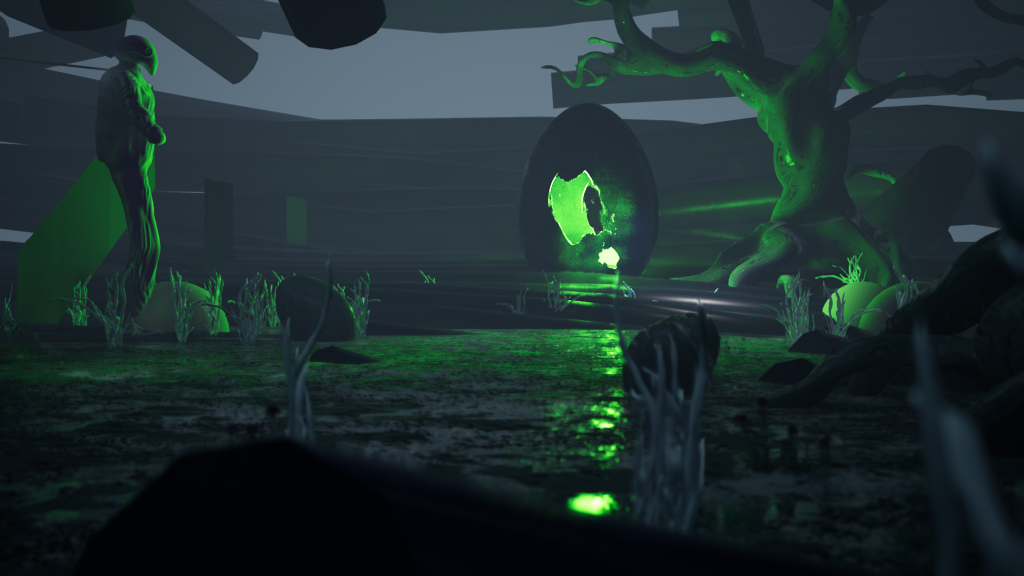 A newly formed collaboration between the Immersive Arts Space and Pro Helvetia South America was launched in 2023. Within this framework, artists form countries in South America get the chance to do a residency in Switzerland. During that time they have the opportunity to come to ZHdK and work and develop their projects within the Immersive Arts Space.
Joaquina Salgado is a media artist and VJ from Argentina and is currently in Switzerland doing her residency. Her multimedia studies at the Universidad de Artes de La Plata led her to present her work in diverse exhibition contexts such as digital art festivals, night clubs, physical galleries and the metaverse. She has exhibited at festivals such as Mutek and Mirage, and collaborated on projects with Marshmallow Laser Feast (MLF). She is also part of Amplify DAI, an international network of women artists and curators working in the digital arts.
Her current project is called DERIVA. It is an audiovisual performance centered on the playing of cellist Violeta Garcia. With the help of motion capture, the music as well as the movements are transferred into a virtual world, which gives the audience new insights. The performance took place on April 28th 2023 in the Immersive Arts Space.
---