As an ongoing project reconFIGURE is constantly being developed and will be shown within various festivals and conference such as Zurich Art Weekend, Ars Electronica, Digital Arts Zurich (DA-Z) and many more.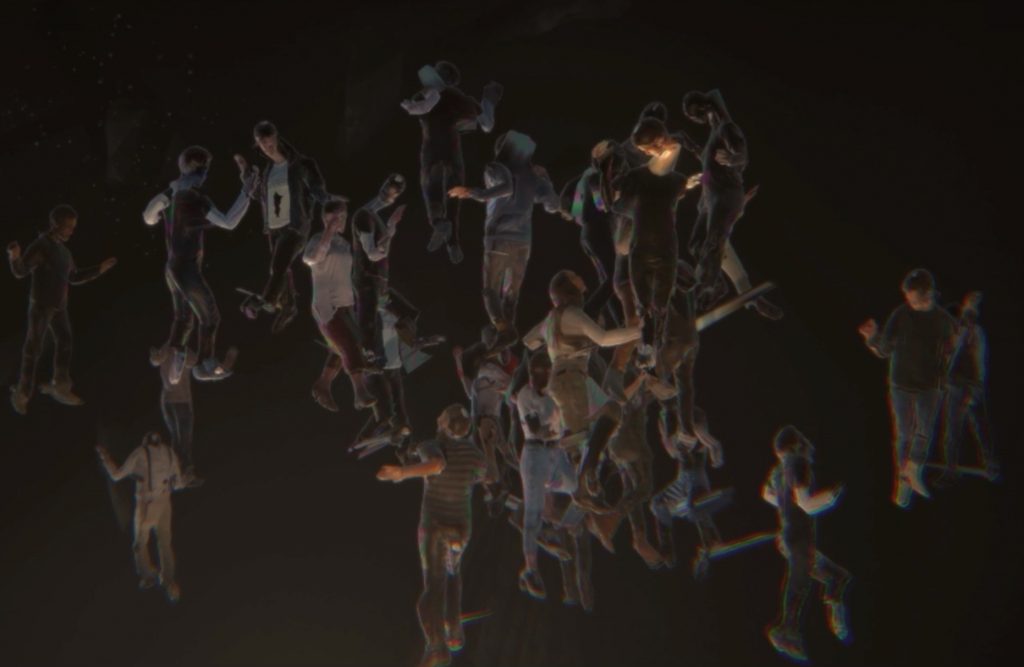 reconFIGURE offers an insight into a re-imagination of our world, the human body and movement by AI. Do we lose control over our represenation? The project aims to discover and highlight the shift of our images and embodiement once they are captured via computer generated data.
The visitors are photographed with an Iphone and with the help of NEVO (Neural Volumetric Capturing) the 2D image is transformed into a 3D volumetric scan within few seconds. The slim pipeline is an ongoing research project at the Immersive Arts Space led by Florian Bruggisser.
Credits:
Chris Elvis Leisi: Experience Animation
Florian Bruggisser: Volumetric Capturing
Pascal Lund-Jensen: Sound Design
Martin Fröhlich: Scenography
Chris Salter: Project lead
Kristina Jungic: Exhibition Production
---