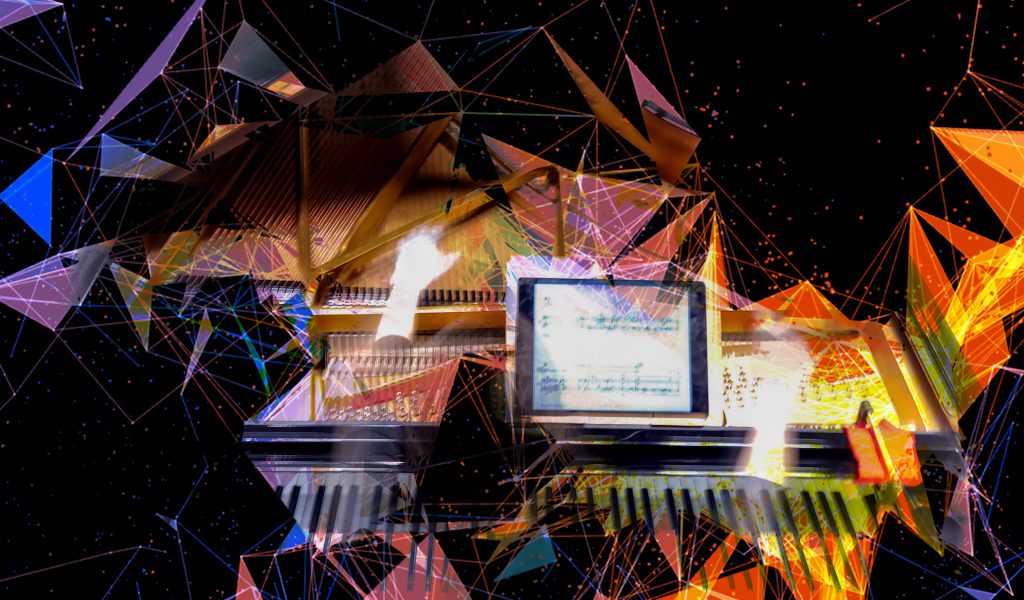 Work number 51 ½ for piano solo: Scene number 1 of the opera SAMSTAG (Saturday) from Stockhausen's opera cycle LICHT (Light). Stockhausen`s first playing instruction: "The piano piece XIII should be performed like a magic spook". Lucifer lies in a trance on a chair while the assistant Majella plays his dream on the piano.
A fever dream.
Lucifer is a drone. Every whistling, singing and tapping of the assistant on the piano is alienated. The Immersive Arts Space is immersed in animations choreographed by artificial intelligence. Concertgoers can move freely in the hall and listen to the various sound events. A game between man and machine, art and artificially generated values.
Performances took place on: 15th & 16th June 2023
Credits:
Piano : Arianna Congedi
Sound design, visuals: Jonas Renato Fuelmann
AI Programming : Yuchen Chang
Mentorship : Philippe Kocher
Musical supervision: Till Fellner
Dramaturgical advice: Annette Uhlen
Further support by : Kristina Jungic, Eric Larrieux, Martin Fröhlich, Marek Lamprecht, Paulina Zybinska, Antonella and Ruggero Congedi, Rama Gottfried, Federico Foderaro, Lara Wedekind, Mischa Cheung, Jean-Christophe Hannig, Hirschmann Foundation, Voice Technologies Switzerland.
---