February 11th – June 6th | Museum für Gestaltung, Ausstellungstr. 60, 8005 Zürich

The exhibition Planet Digital features a joint production of the Immersive Arts Space and the Department of Geography of the University of Zurich. The exhibition segment Kamituga | Digital Gold allows insights behind the shiny surface of the mobile tech industry and invites the visitors to engage with the concrete challenges and living conditions of artisanal gold miners in the region of Kamituga (Democratic Republic of Congo). About seven percent of global gold is used for technological purposes, as a chemically stable and exceptional conductor. It is found in all our smartphones, tablets and computers.
The starting point for all digitally-based experiences are the photographs, videos and 3D scans that PhD candidate Gabriel Kamundala recorded in Kamituga in the summer of 2021 using a latest-generation smartphone. In this way, a ubiquitous device, itself containing gold and rare minerals, provides insights into the living conditions of artisanal mine workers and, at the same time, draws attention to the many challenges of the mobile tech industry.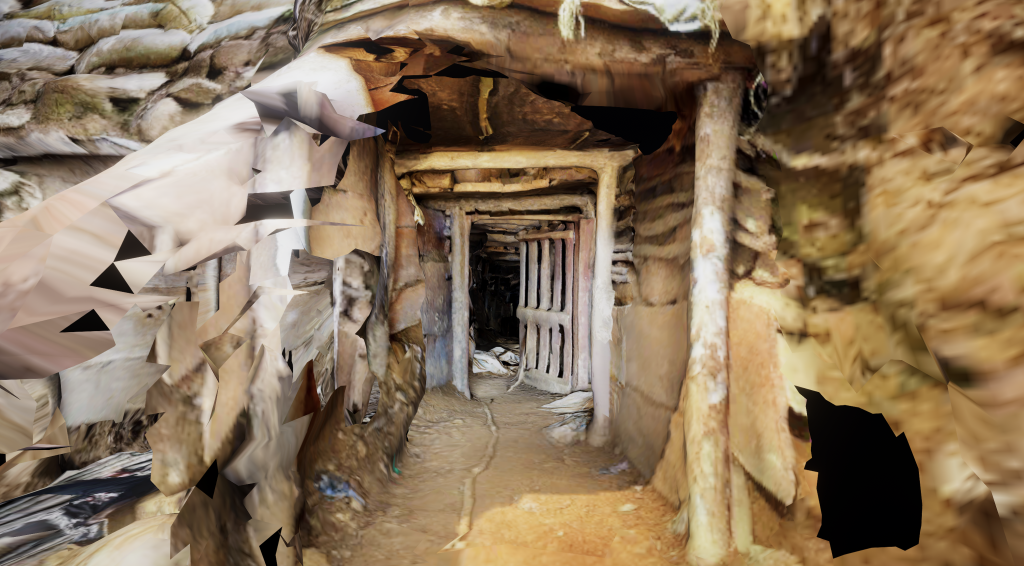 Visitors also encounter texts that draw their attention to the global context of the experiences they have just had. With the help of QR codes, they can also view supplementary information on their smartphones. Thus, awareness of both how our digitalized lives are dependent on rare minerals and of the problematic interrelation of supply chains in the mobile tech industry is promoted.