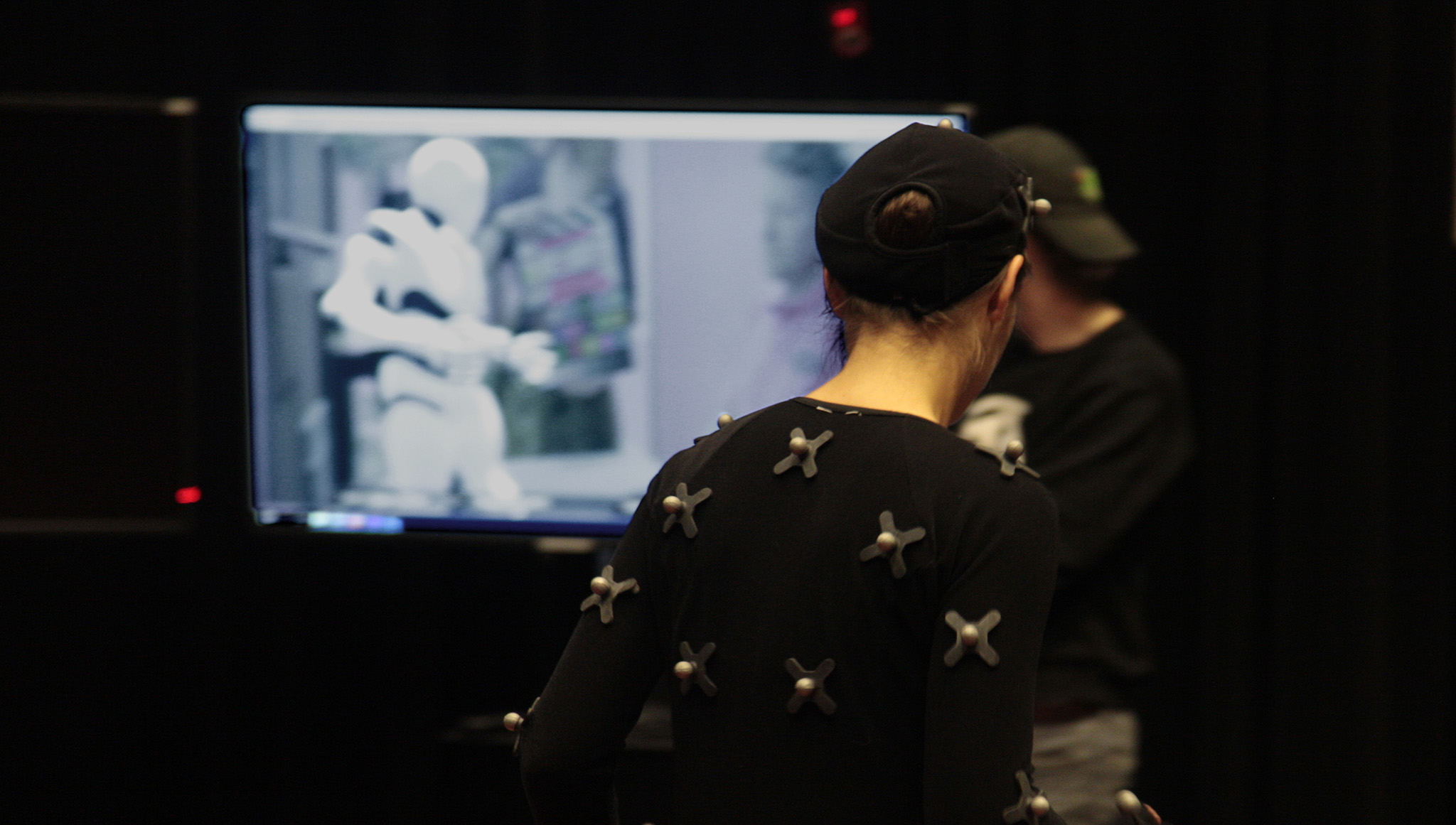 Students from the ZHdK departments of Film, Contemporary Dance, Game Design, Interaction Design, Sound Engineering and Composition (for Film, Theatre and Media), together with students studying Animation at the Lucerne University of Applied Sciences and Arts, realised individual projects using the "Motion Capture" technique. Their projects were linked together in a common story world.
The Happy Robots pilot project was presented on 22 September 2018 as part of ZHdK Highlights. In addition to seeing films and dance performances, visitors could immerse themselves in the world of Happy Robots through gaming and an augmented reality exhibition.
For the individual projects within the Happy Robots story world, please refer to the to the special Showcase page.
As a pilot project, Happy Robots helped evaluate and plan for the ZHdK-wide Immersive Arts Space, through which the artistic examination of new technology in research and teaching is promoted.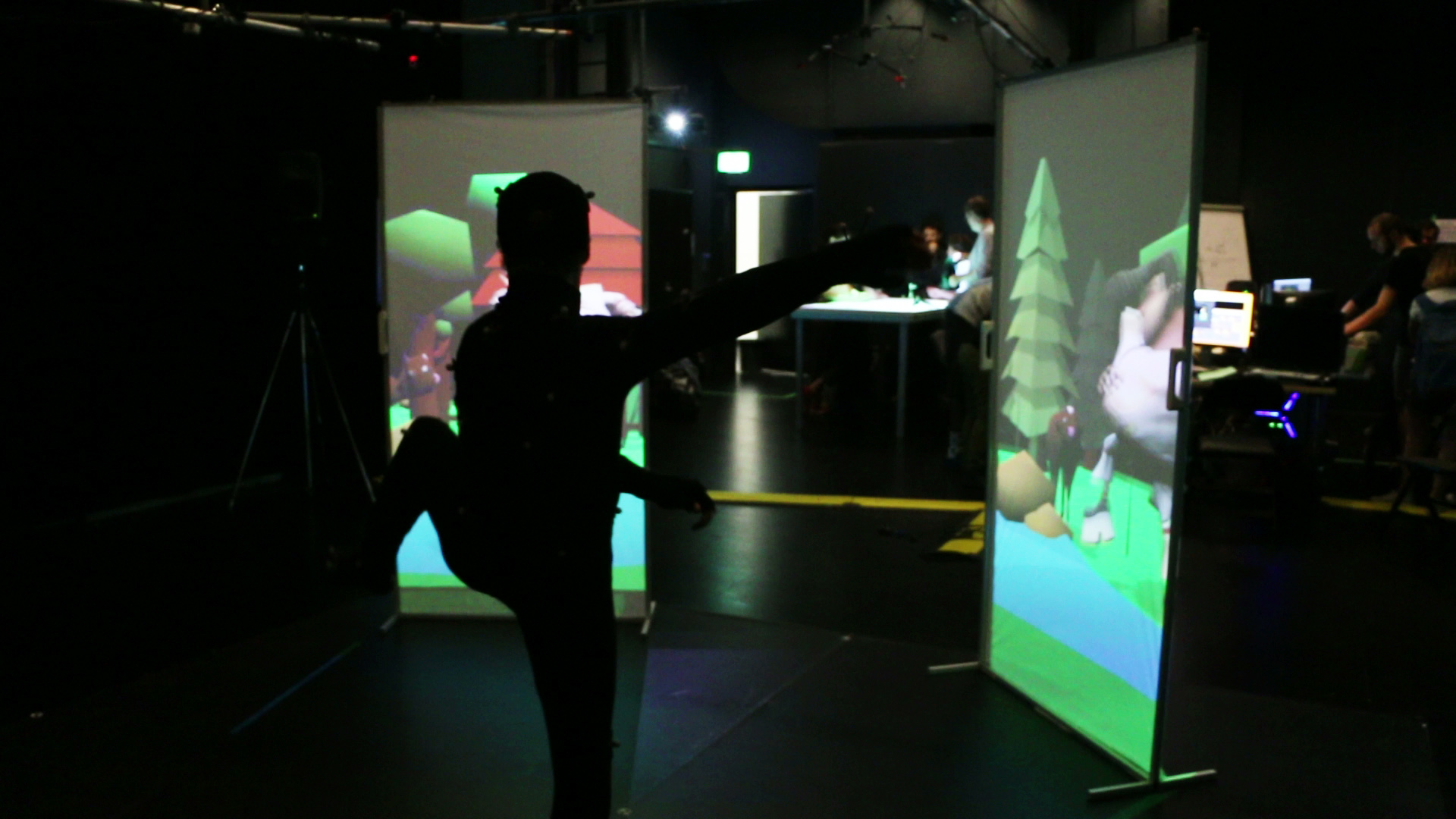 Project lead: Michael Schaerer
Lecturers: René Bauer, Sven Bergmann, Georg Bringolf, Manuel Gerber, Tom Gerber, Olav Lervik, Julian Oberbeck, Max Rheiner, Michael Schaerer, Christian Schwaller
Technical support & programming: Martin Fröhlich, Norbert Kottmann, Marco Quandt, Simon Broggi, Ignasi Duelo, Simon Pfaff, Luca Tomasi
Production manager IASpace@Highlights: Andreas Birkle
Production assistant: Kristina Jungic
---