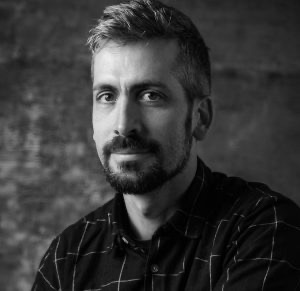 Stefan Dux studied history and geography at the University of Zurich and then completed a master's degree in cinematography at the Zurich University of the Arts. He works as a freelance cinematographer and has been a research associate at the Institute for Performing Arts and Film (IPF) since 2017.
> At the ZDOK Special conference
, Stefan Dux,
Eva Vitija
and
Miriam Loertscher
(researchers on the ZHdK project Gadgets, Phones and Drones) will give insights ino the methodology, challenges and outcomes of the documentary project that applied a mixed methods approach.
2021 Die Getriebenen (Regie: Piet Baumgartner)

2015 Das Leben drehen (Regie: Eva Vitija)

2013 Der grosse Kanton (Regie: Viktor Giacobbo)