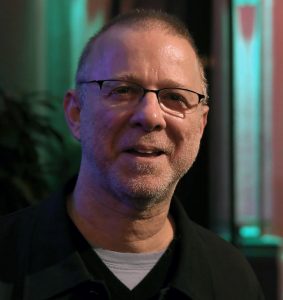 Alan Berliner's experimental documentary films have been broadcast all over the world, and received awards, prizes, and retrospectives at many major international film festivals. His uncanny ability to combine experimental cinema, artistic purpose, and popular appeal in compelling film essays has made him one of America's most acclaimed independent filmmakers. The San Francisco International Film Festival called Berliner, "America's foremost cinematic essayist." The Florida Film Festival called him "the modern master of personal documentary filmmaking." Over the years, Berliner's films have become part of the core curriculum for documentary filmmaking and film history classes at universities worldwide and are in the permanent collections of many film societies, festivals, libraries, colleges and museums. All of his films are in the permanent collection of the Museum of Modern Art.
In July of 2013, Berliner was awarded the Freedom of Expression Award by the San Francisco Jewish Film Festival. In 2006, the International Documentary Association honored him with an International Trailblazer Award "for creativity, innovation, originality, and breakthrough in the field of documentary cinema." Berliner has won three Emmy Awards and received seven Emmy nominations from the National Academy of Television Arts and Sciences.
Berliner was born in Brooklyn, raised in Queens, and lives in Manhattan with his wife Shari. 
Click here for a detailed biography.
Selection of films:
(for a comprehensive overview of Berliner's work see here).
2019 – Letter to the Editor
2013 – First Cousin Once Removed
2006 – Wide Awake
2001 – The Sweetest Sound
1996 – Nobody's Business
1991 – Intimate Stranger
1986 – The Family Album
___
> Das Referat bei ZDOK.23 | Compilation, Collage, Counterpoint