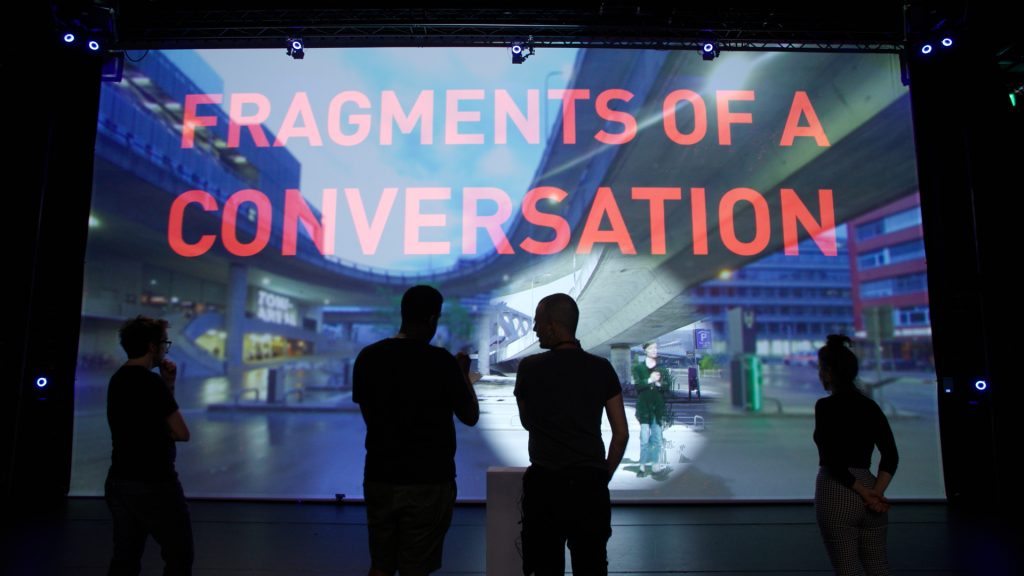 Shifting Realities was an overarching interdisciplinary research project, that started in Spring 2021. The goal is to explore the interplay of real and virtual experiences as well as the interaction of VR-users and by-standing spectators in shared experiences. Combining these different perspec­tives creates scope for new practices and forms
of expression in Extended Reality (XR). 
The research is structured in four binary focus areas (or pair of opposites):
• Virtual vs. augmented environments
• Virtual vs. real spaces, objects or humans
• Binaural vs. spatial audio
• Storytelling vs. game mechanics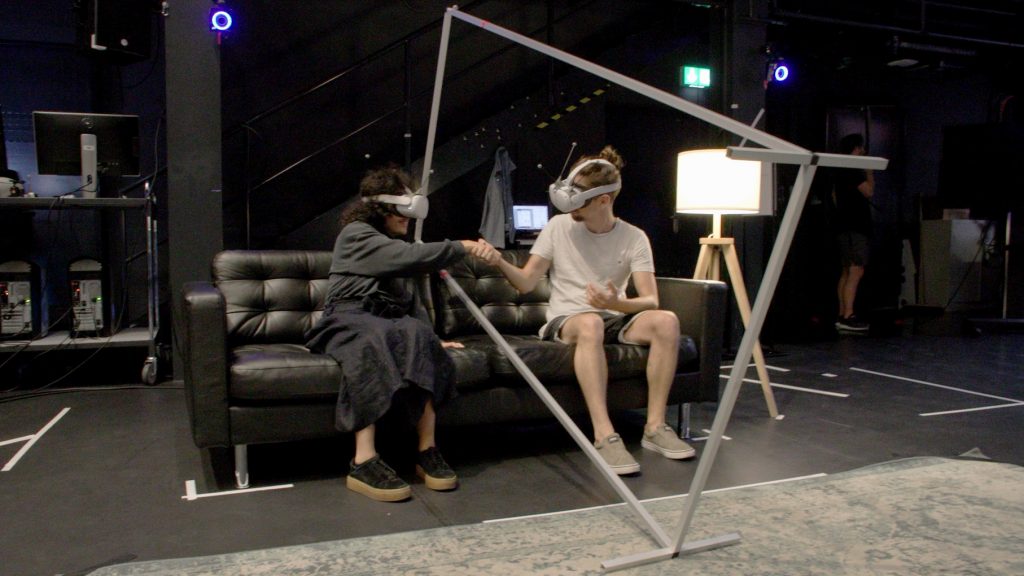 The research focuses at the interfaces defined by the pairs of opposites above. Through them, differences in perspective, shifts in perception, and the extent of interactivity can be shaped and controlled. The primary goal is the development of prototypical unique solutions in limited subareas.
In a first phase, basic concepts of reality shifts were explored and developed. They all depict situations, in which the users find themselves in transitional states between virtuality and reality. The aesthetics to create such transitional settings are defined by rough 3D scans, sketchy point clouds created in real time by depth cameras or the Oculus passthrough feature. The resulting imperfection of such low-end processes induces an awareness of our fluctuating and at times uncertain perception while experiencing mixed reality content.
In a second phase, three prototypical experiences were developed. Two are device-based with mixed reality components displayed in VR goggles:
• PASSING ­THROUGH THE REAL and
• FRAGMENTS OF REALITY.
One is installation-based with spatial augmented reality contingent on projection mapping:
• FRAGMENTS OF A CONVERSATION (watch video).
For the first time, the three experiences were presented in preliminary versions at the LabInsights in June 2022.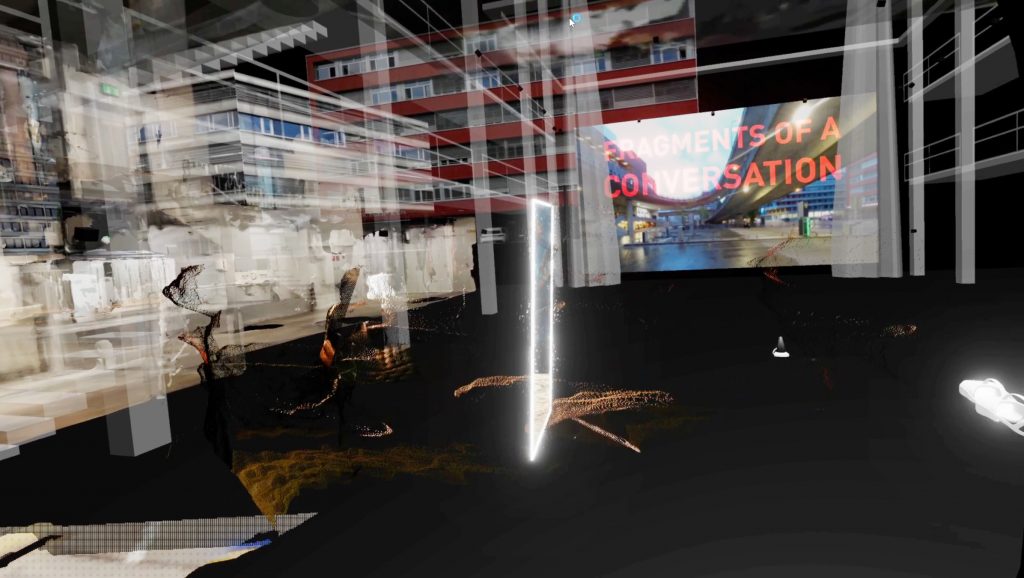 Team:
Researchers: Florian Bruggisser, Martin Fröhlich, Valentin Huber, Norbert Kottmann, Eric Larrieux, Chris Elvis Leisi, Oliver Sahli, Stella Speziali. Production manager: Kristina Jungic; Chief Technician: Sébastien Schiesser. Principal Investigator: Prof. Christian Iseli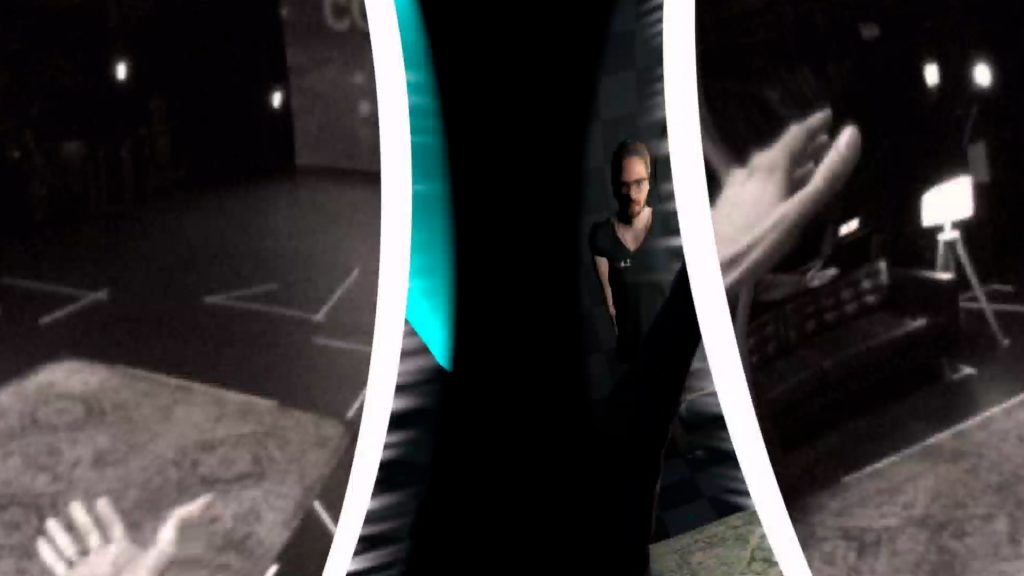 ---