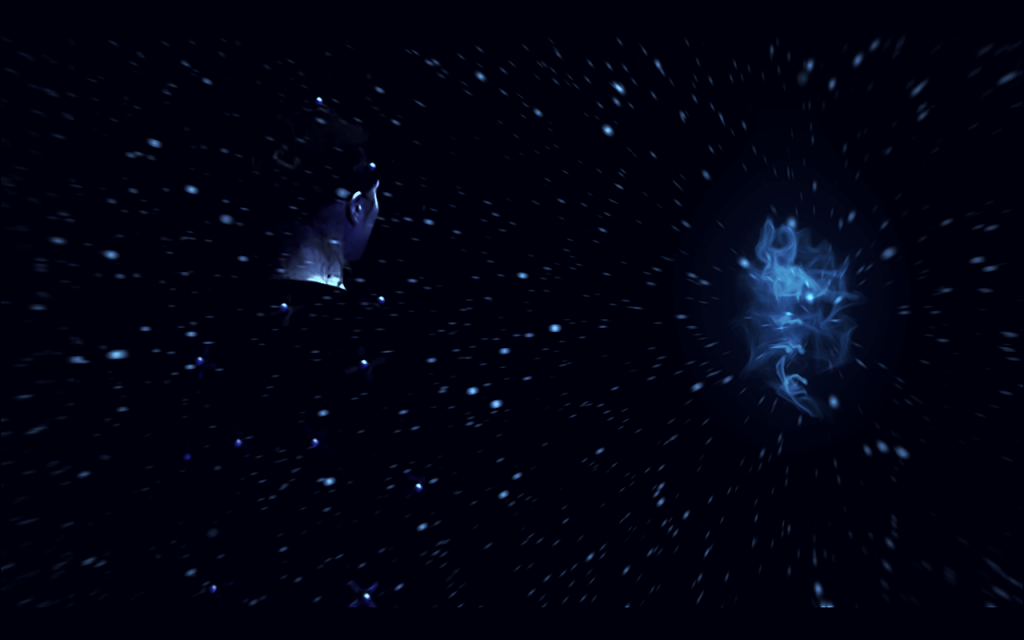 Diploma Master Transdisciplinarity
The performance took place on March 20th, at 8pm in the Immersive Arts Space and was streamed live.
The use of human data in combination with computer algorithms creates a kind of post-human entity. In form of an improvisational dance performance, Chimaera explores the interaction between a performer and his avatar – a human-machine hybrid.
Crew
Bojan Milosevic (project leader, audio and video coding)
Petra Rotar (dance, choreography)
Carmen Stüssi (dramaturgy)
Patrick Müller (mentoring)
Tobias Baumann (support motion capture)
Eric Larrieux (support 3D sound)
Schiesser Sébastien (IAS technician)
Martin Fröhlich (support projection mapping)
---