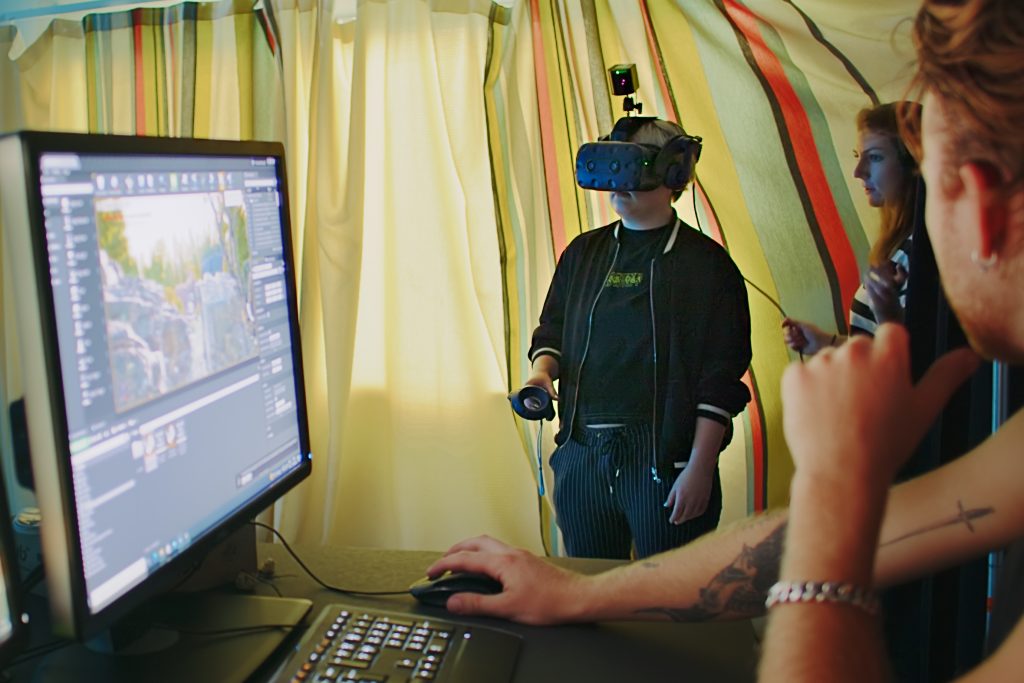 In the Z-Module "Immersive Landscapes in Art and Film" in September 2021, students from the fields of design, film, theatre and fine arts dealt with photogrammetry, virtual reality and 3D sound. Within two weeks, the groups developed three different immersive landscapes:

– Using virtual reality glasses, an actor could discover a walk-in visual scenery by means of the sense of touch and change it by interacting with virtual objects.
– Real hands became moving digital sculptures in a planetary virtual reality landscape using photogrammetry and motion capture.
– White rigid bodies became transformers of an abstract soundscape via motion capture in a participatory performance in immersive arts space.
In addition to engaging with transdisciplinary art and film projects, the students were able to test and evaluate the latest 'interactive experience' with Birdly at Somniacs in a field trip.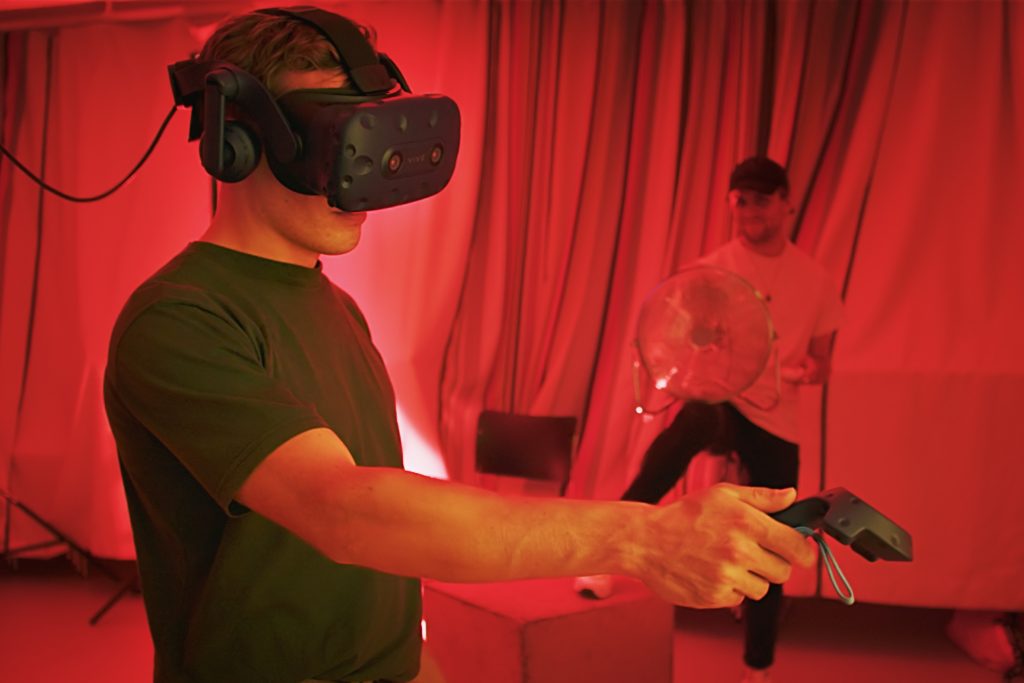 Teaching Staff:
Miriam Loertscher (Institute for Performing Arts and Film)
Thomas Isler (Department Fine Arts)
Jyrgen Ueberschär (Departement Fine Arts)
Valentin Huber (Department Performing Arts and Film/ Immersive Arts Space)
Stella Speziali (Immersive Arts Space)
Eric Larrieux (Immersive Arts Space)