Module from 11th to 15th September 2023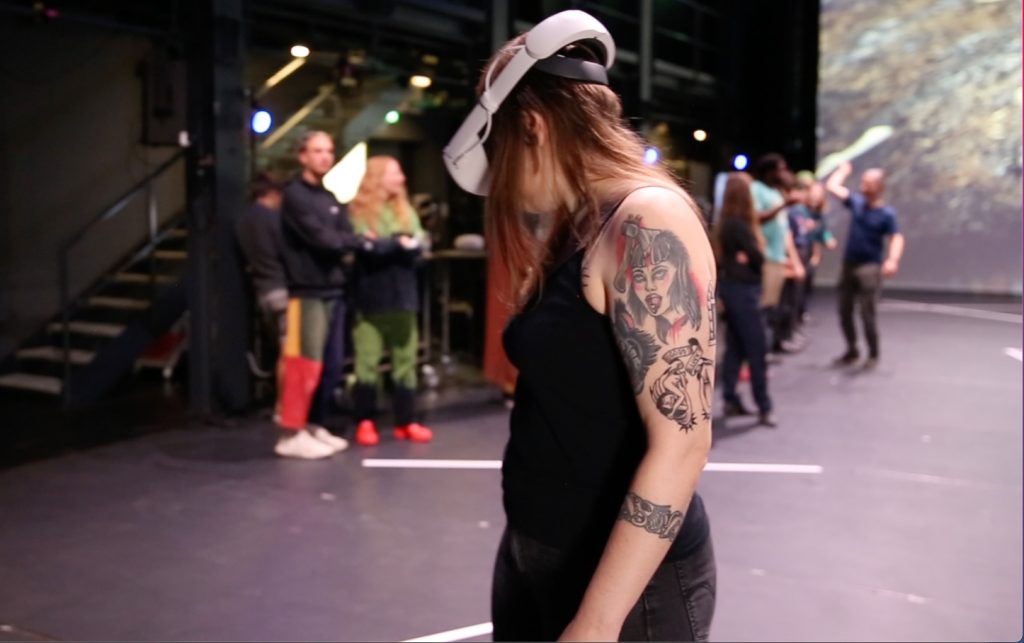 In painting, photography and film, landscapes are transformed into dream images and stylized into archetypes. Landscapes are contemporary witnesses of collective longings and dystopias.
With immersive technologies such as video mapping, virtual reality and spatial audio, these become multimodal experiences. In interdisciplinary groups the module aims to work on scenes for spatial or object projections in the Immersive Arts Space and test possible interactions with the motion capture system. Getting to know the workflows and experimenting with immersive media are the main focus. In this short week, experimental installations, sketches and small projects will be created, exploring diverse approaches and perspectives on digitally designed landscapes through immersive media.
Team: Eric Larrieux, Valentin Huber, Stella Speziali, Thomas Isler, Miriam Loertscher
---