Dance performance by Luca Magni, Luca Signoretti and Marion Täschler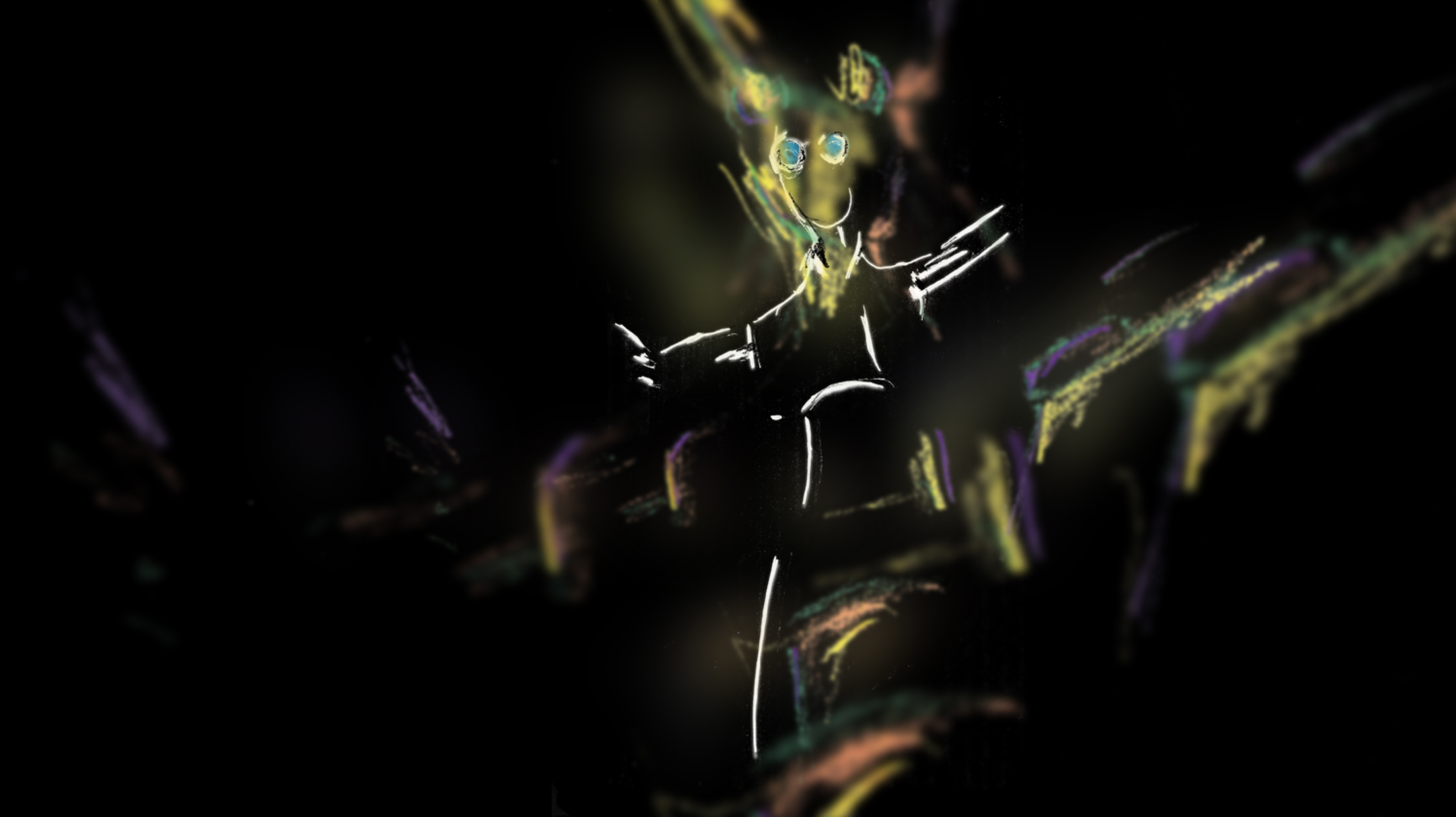 Mirror, MirrOr is a dance performance across borders. During the performance the three dancers will learn to free themselves from their limits and the security of a rehearsed choreography and to free their inner selves through improvisation.
The dancer, a diva within his profession (Antonio Moio), enters the room together with the talented young dancer (Giorgia D'Amico). Antonio tries to impart his futuristic choreographic style to Girogia, but she cannot identify with it. Their rehearsal is interrupted by a robot (Sophie Bertschy). After some hesitation, the interactions between the dancers and the robot enable an embarkation into new worlds. Boundaries seem to be dissolved. Inner feelings are projected outwards, visible and audible to all, and the protagonists lose themselves in new dimensions.
Luca Magni is completing a Master's in Music Pedagogy at the ZHdK and works as a freelance musician.
Luca Signoretti studies dance choreography at the ZHdK and works as a dancer, choreographer and lecturer.
Marion Täschler is studying animation at the Lucerne University of Applied Sciences and Arts. She also works in the fields of photography, illustration and graphics.
Crew
Dancers: Giorgia D'Amico, Antonio Moio and Sophie Bertschy
Sound design and programming: Melody Chua and Eric Larrieux
Scenography: Samuel Herger
Project manager and music: Luca Magni
Visuals: Marion Täschler
Music and choreography: Luca Signoretti.