Performance, 22nd September 2023 | 19:00
Immersive Arts Space (1.J30)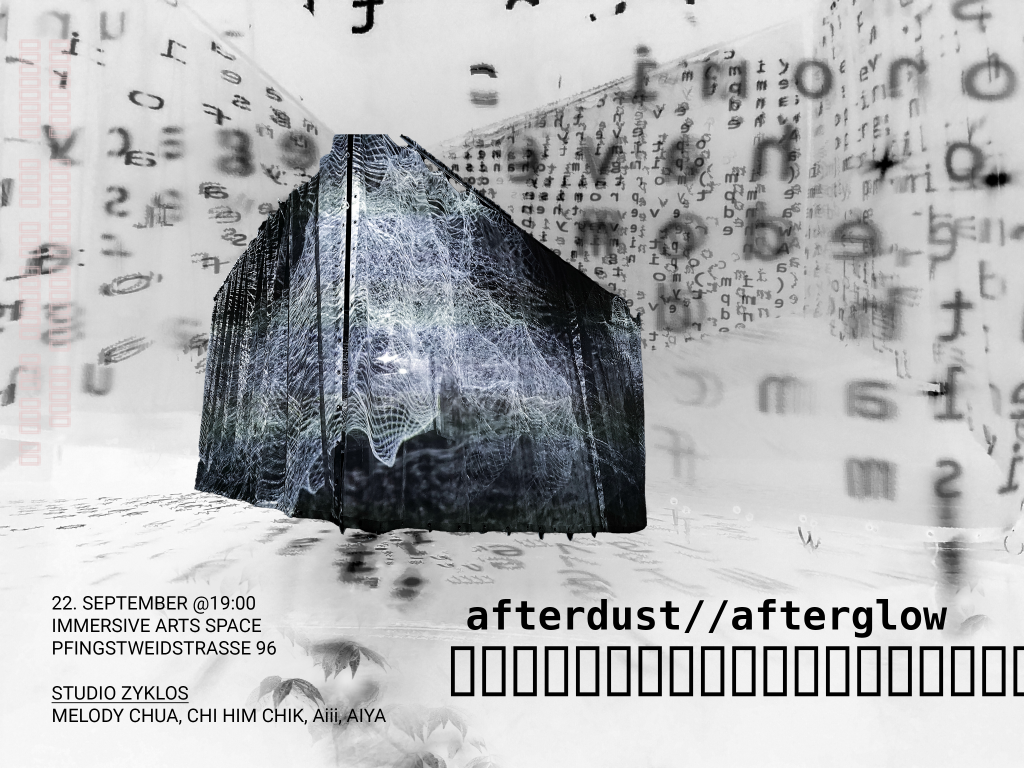 The phenomenon of phantom pain is when an individual experiences pain to a limb or an organ that is not physically part of the individual's body, but perhaps once was and was removed—or was never even there in the first place.
In a radical empathy–turned hallucination, afterdust//afterglow makes allusions to the coping rituals we create around phantom pain, mourning, and death—the literal and the metaphorical, the overlooked witherings that occur within and between us and those right in front of us. Bright, blinding eulogies amidst unwavering resilience. It is the obsession of revisiting a memory in an attempt to find more life inside of it—even as we distort the memory with each access, and these distortions become our truths.
Concept/sound/visual composition/performance by STUDIO ZYKLOS (Melody Chua, Chi Him Chik, Aiii, AIYA)
Please register [here]
---