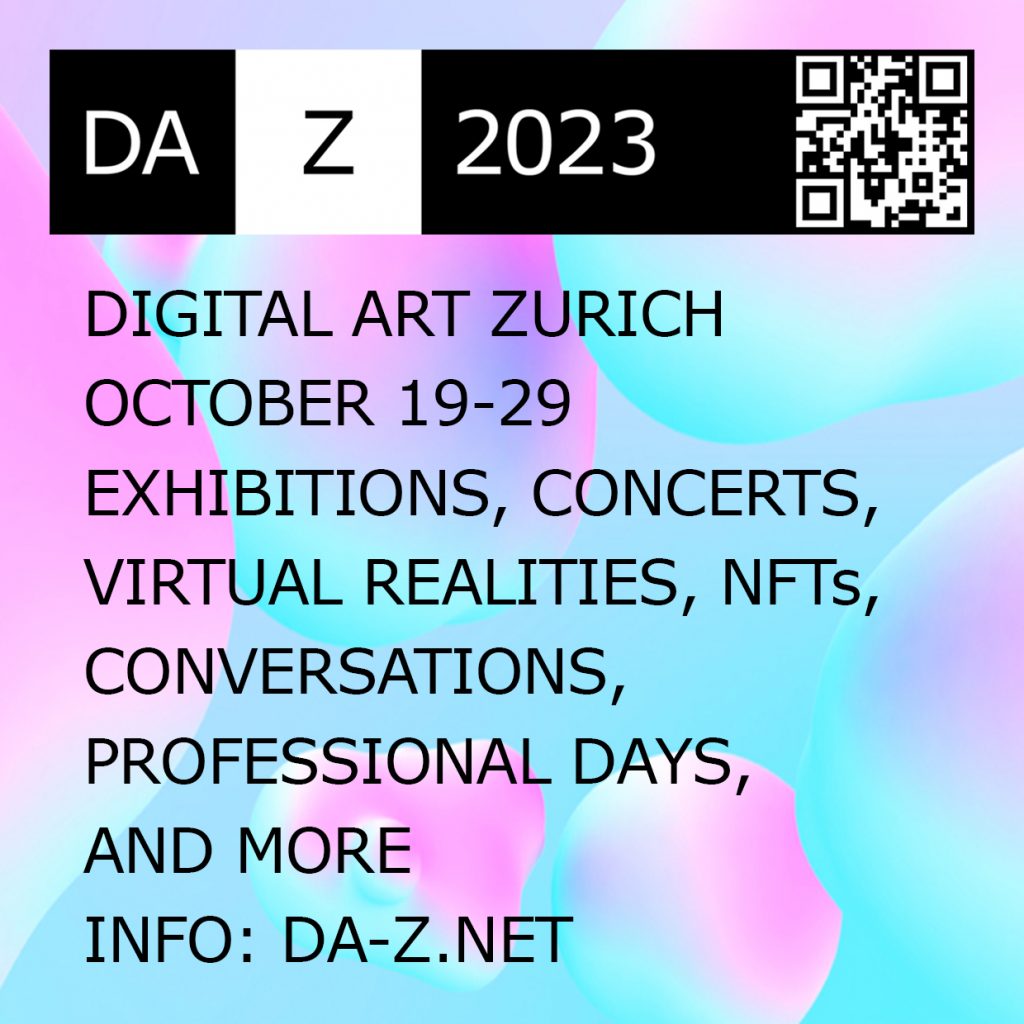 reconFIGURE in an ongoing research project and offers an insight into a re-imagination of our world, the human body and movement by AI. Do we lose control over our represenation? The project aims to discover and highlight the shift of our images and embodiement once they are captured via computer generated data.
reconFIGURE will be shown during this year`s Digital Art Zurich (DA-Z).
Tickets can be purchased [here].
Entrance is free for ZHdK students and employees.
Opening hours:
25th to 29th October 2023 | 15:00-19:00 £
Immersive Arts Space (1.J30), entrance via film gate (Förrlibuckstrasse)
---