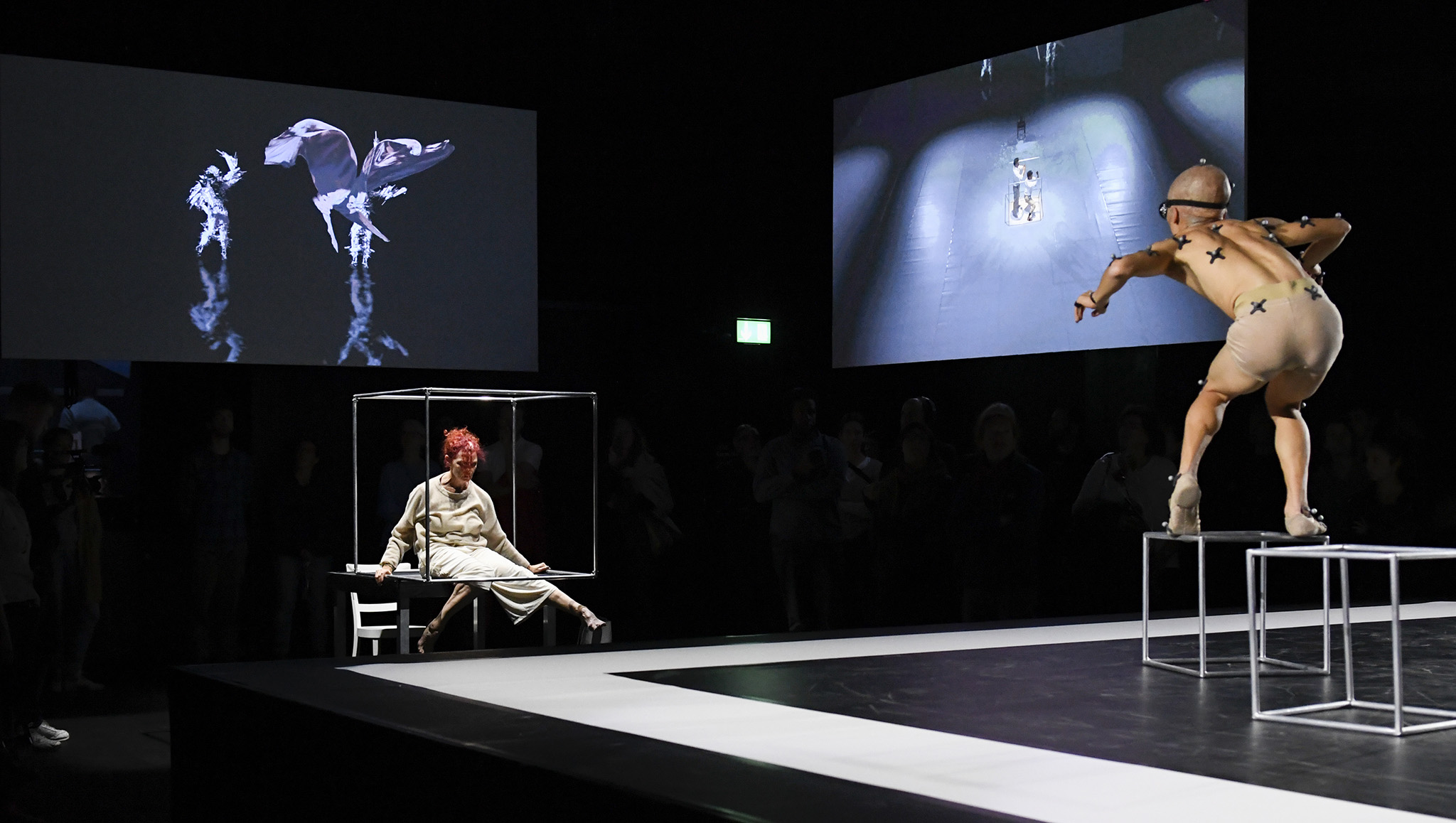 ---
The Hidden Formula &The Heavenly Palace: Simultaneous performances in Zurich and Hong Kong
The pilot project of the Immersive Arts Space was based on an international cooperation. In a live-transmitted event, two performances in Zurich and Hong Kong were united and could be seen simultaneously in both cities. The movements of the dancers were tracked by motion capture technology and transformed into live visuals. At the same time, the recorded motion data was sent across the globe, where it was used to establish a dialogue of the performers, separated by 9'000 kilometers and 6 hours of time difference.
With reference to Plato's Allegory of the Cave, the performance of the Zurich University of the Arts explored mechanisms of restriction as well as the human willpower to break free. The performance of the theatre group Zuni Icosahedron in Hong Kong, referred to the 16th century Chinese novel A Journey to the West and embraced elements of imprisonment and liberation.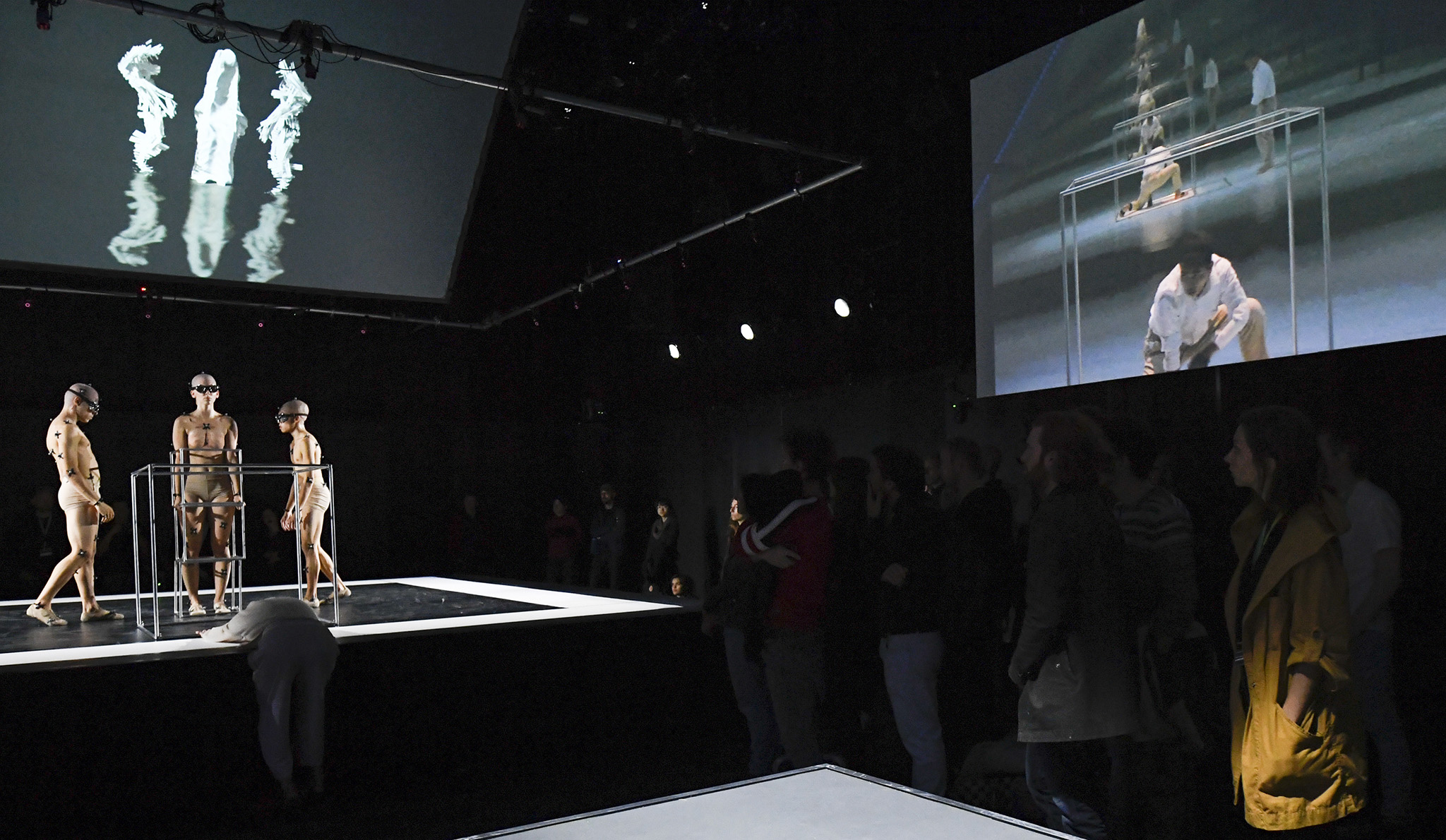 TwinLab is a cooperation of the Immersive Arts Space of the Zurich University of the Arts with institutions in Hong Kong. Having the same infrastructure at both locations, the cooperation is primarily based on data exchange. It is used for simultaneous live productions and experiments.
For data transmission, the TwinLab project relies on the findings and on technological developments of the SNSF research project Telematic Performance of the Institute for Computer Music and Sound Technology ICST.
Video recording
The video below is based on recordings made on 25 October 2018 in Concert Hall 1 of the Zurich University of the Arts and in the Cultural Centre in Hong Kong.
(© ZHdK/Zuni/Digitaltag 2018)
For more information about the performance, artists and crew, please refer to this page.
---