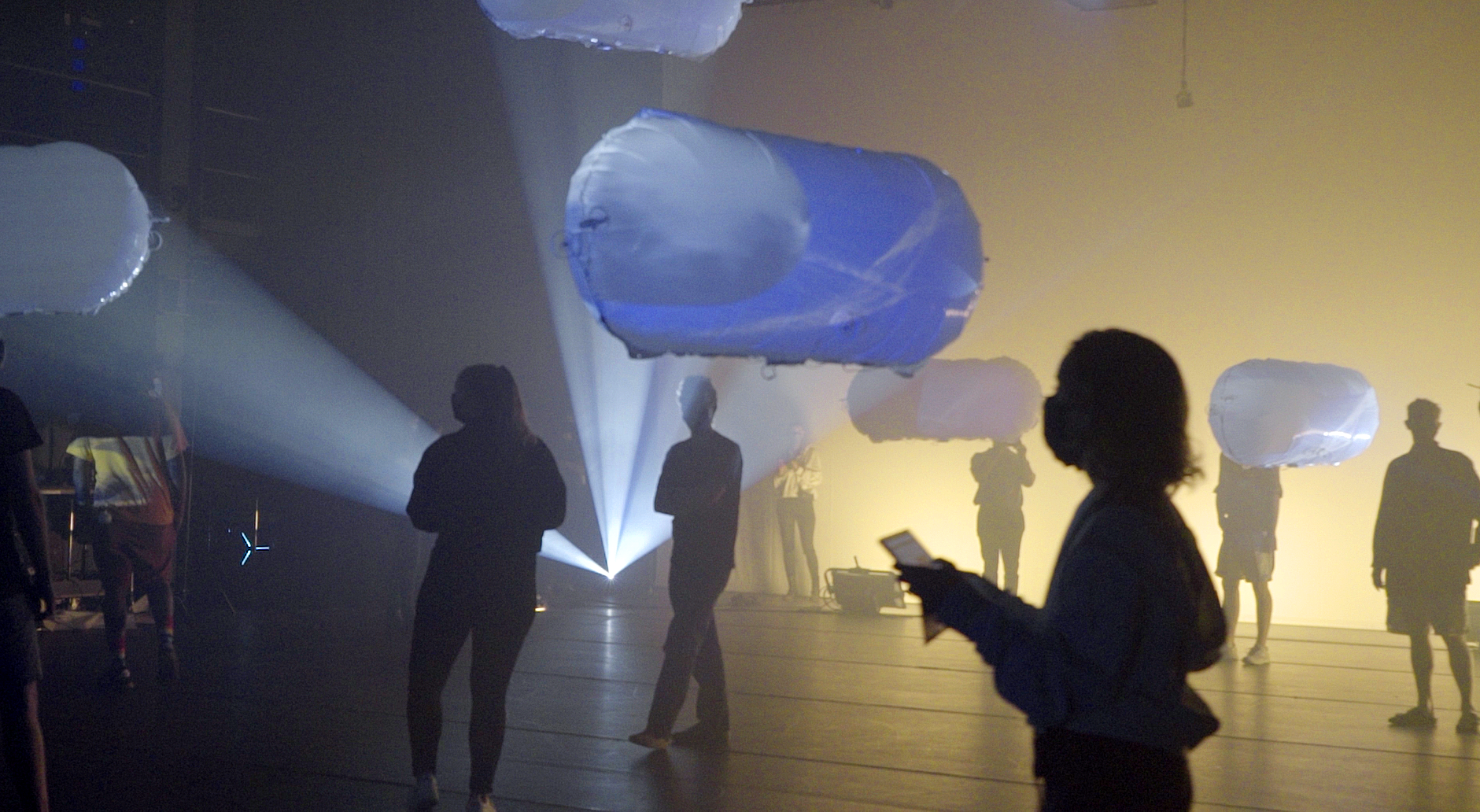 Interdisciplinary workshop with BA students (Z-module), Aug/Sept. 2020
Over the course of two weeks, groups of students from different art and design programs, conceived and constructed helium drones (airships or balloons with drone navigation control) and developed a spatial installation concept including a 3D sound design. The illumination of the helium drones is achieved either by remote controlled moving lights or by projection mapping. The movement of the drones is controlled by a computer-aided tracking system.
The Z-module with the German title Tanz der fliegenden Lichtobjekte resulted in a variety of exciting flying objects, including a large floating manta ray. The workshop is based on the findings and methods of the artistic research project Helium Drones.
Teaching staff:
Martin Fröhlich (Immersive Arts Space)
Roman Jurt (Design & Technology Lab)
Nadia Fistarol (MA&BA stage design)
Johannes Schütt (Institute for Computer Music and Sound Technology)
---