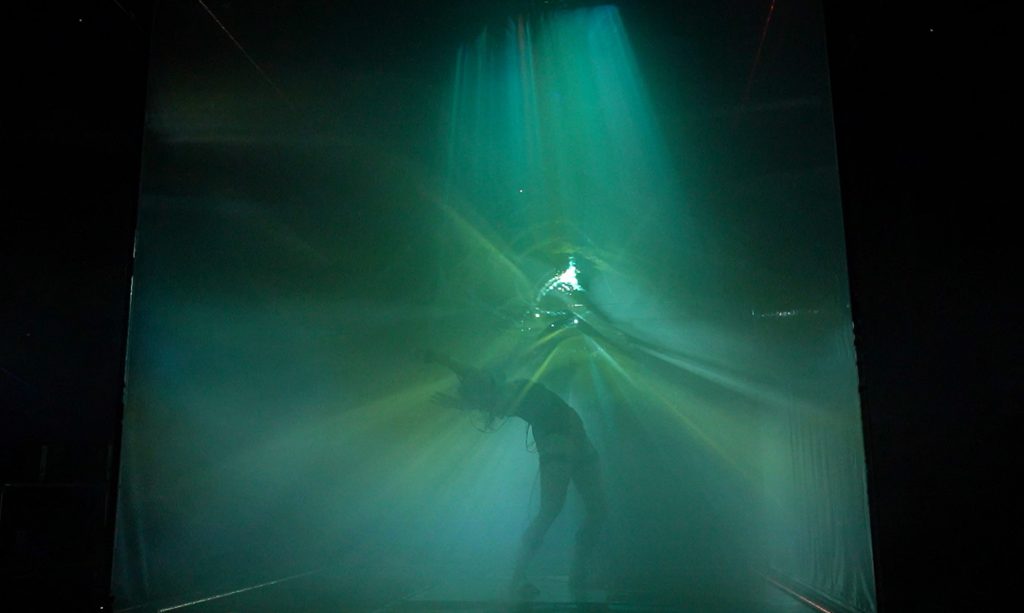 Dance, motion-tracking, live projections, sounds and a lot of heavy fog: by means of advanced technology, "state: lucid" combines installational and performative elements with a holistic, immersive experience.
The premiere of Robi Voigt's diploma project state: lucid took place on November 1st, 2020, with further performances on the following two days, in cooperation with the Swiss Digital Days.
Crew:
Robi Voigt – concept, installation, staging, video
Mira Studer – dance, choreography
Stella Speziali – interaction design
Friederike Helmes – costumes, lighting, collaboration installation
David Eliah Bangerter – composition, sound
Stefanie Olbort – dance, choreography
Line Eberhard – the eye from outside
Technical support: Martin Fröhlich, Tobias Baumann, Eric Larrieux, Viktoras Zemeckas, Hans-Jürg Hofman, Matthias Röhm, Lukas Keller, Thomas Utzinger, Michel Weber, Lucien Sadkowski, Dominik Fedier.
---