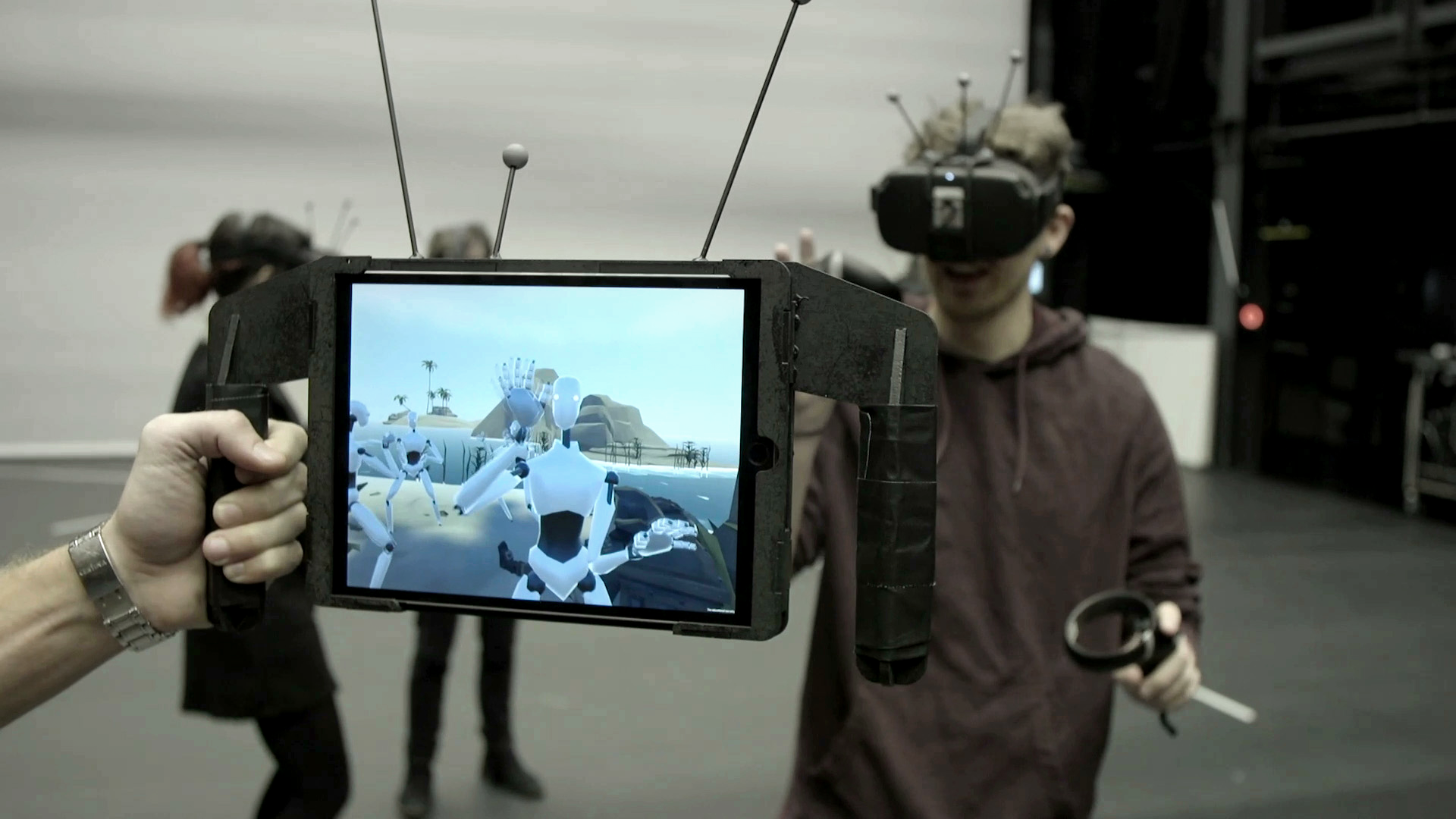 The aim of the project is to develop a versatile co-location multiuser system, with which several users can dive into virtual worlds together in the same room. The system can be used for many different areas. As a multiplayer game in which the users feel even closer to their fellow players through increased physical presence. As a virtual film set to try out camera movements or interactions of actors without much effort. Or as an interactive experience that transports the user into a new dimension of immersion.
An iPad also serves as a window into the virtual world. The user can use this virtual camera to move through the room and in some cases even interact with the virtual world. The virtual world can also be placed on an interactive screen. This gives outsiders the opportunity to change the entire scene.
The co-location multiuser system can be used wherever the headsets can connect to a network thanks to the Mobile VR-Headsets. The system is developed by IA-Space staff members Chris Elvis Leisi and Oliver Sahli.
Output:
Leisi, Chris Elvis, & Sahli, Oliver. (2020, December 29). Co-Experiencing Virtual Spaces: A Standalone Multiuser Virtual Reality Framework.
Zenodo: http://doi.org/10.5281/zenodo.4399217
GitHub: https://github.com/immersive-arts/Co-Experiencing-Virtual-Spaces
---