Augmented projection mapping with virtual characters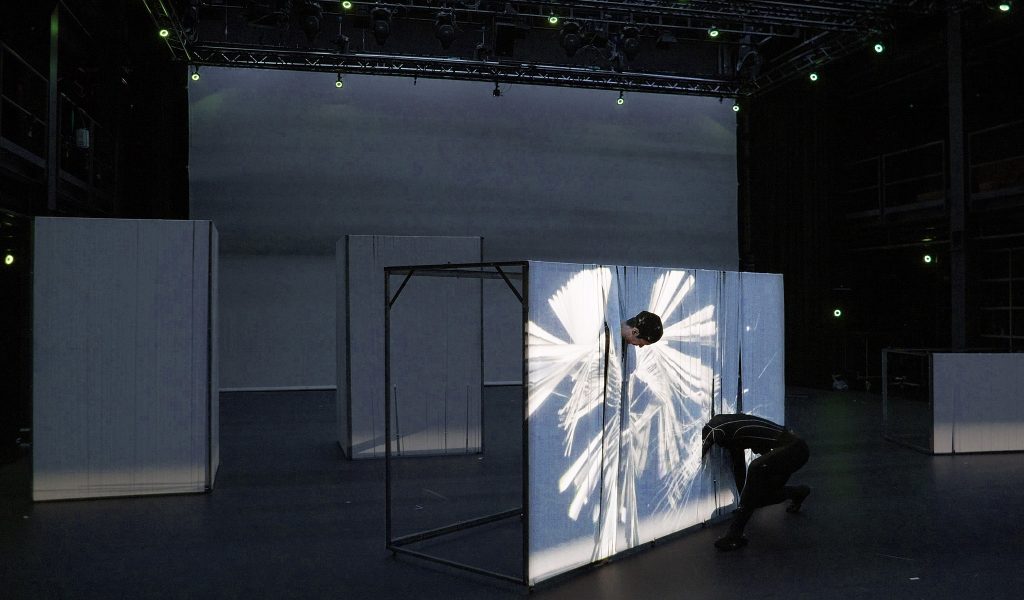 This artistic research project focuses on the interplay of presence and absence of real dancers and virtual characters. It is based on augmented projection mapping, motion capture and movable stage elements. Dancers disappear behind stage elements while their avatars are projected on these elements. When the dancers step from behind the elements, their virtual characters vanish immediately. This principle is varied, when the body of a dancer is only partially hidden by an element. In this case, the spectators witness a figure who is half avatar and half human being.
Further variations of presence and absence are made possible with stage elements that allow dancers to walk or jump through the walls made out of elastic ribbons. Thus, the avatars appear immediately when the dancers are covered by the ribbons and vice versa.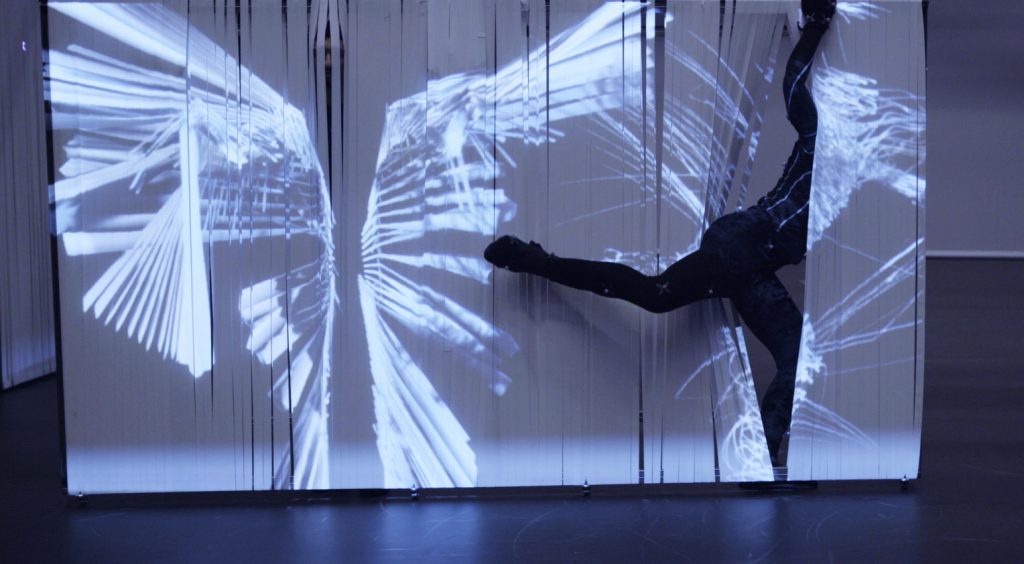 The technical setup includes a motion capture system with a large tracking space that also covers non-visible areas of the stage. Furthermore, a projection mapping system with multiple projectors and a performative 3D mapping software is needed as well as game engine that guarantees real time performance of up to eight virtual characters.
#Keywords: Motion capture, projection mapping, virtual characters, real time rendering, game engine, modular stage elements, dance performance.
The project 'Presence and Absence' was connected to the workshop and performance Dancing Digital.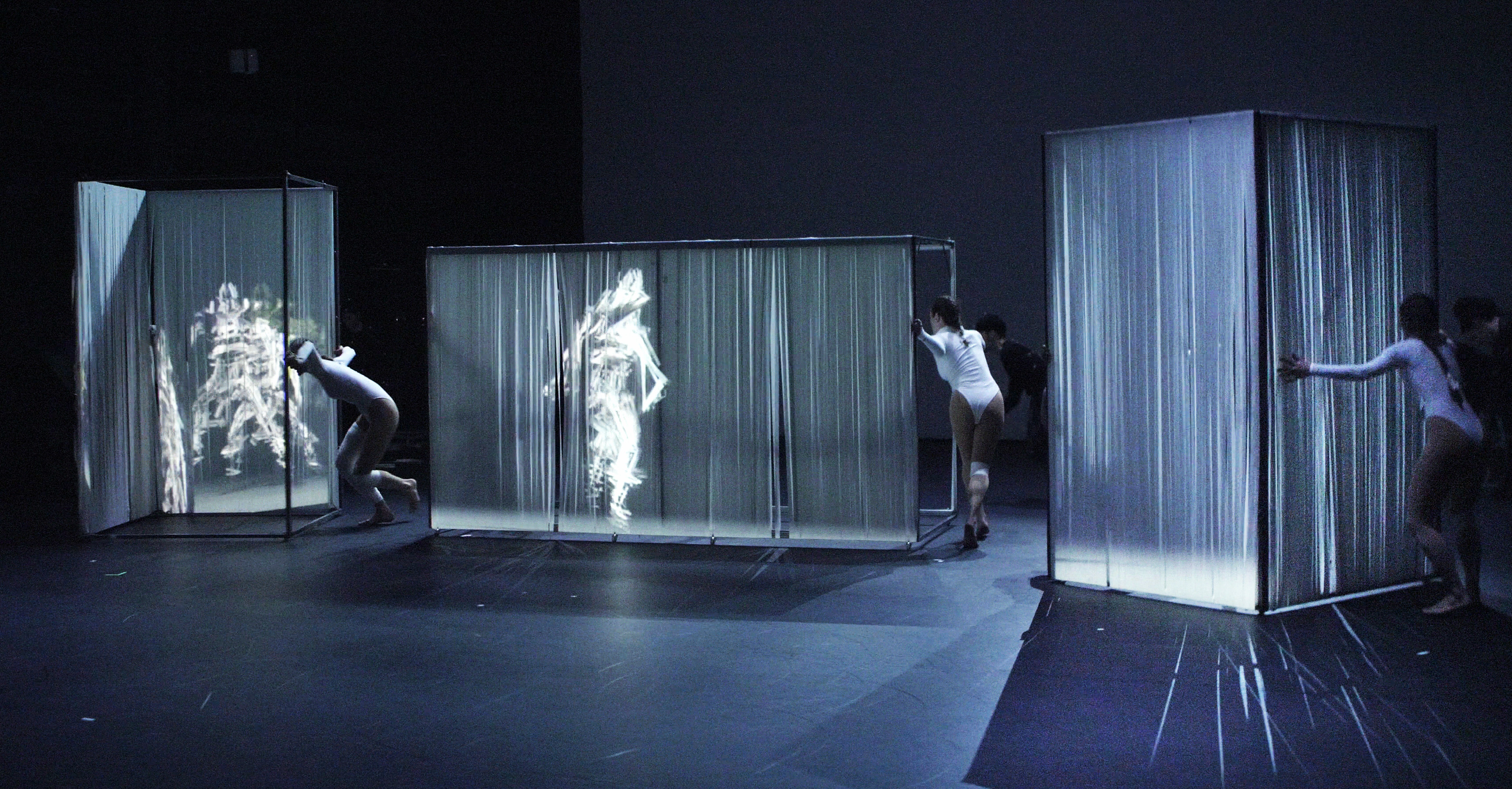 Crew:
Visual artist: Tobias Gremmler
Set designer: Mariana Vieira Gruenig
Augmented projection artist: Martin Fröhlich
Motion capture & Unity: Tobias Baumann, Norbert Kottmann, Chris Elvis Leisi, Oliver Sahli
MoCap coaching: Corinne Soland
Project manager: Kristina Jungic
Performers: Chantal Dubs, Aonghus Hode, Svenja Koch,Lucas del Rio Estevez, Johannes Voges
Project lead: Christian Iseli
---