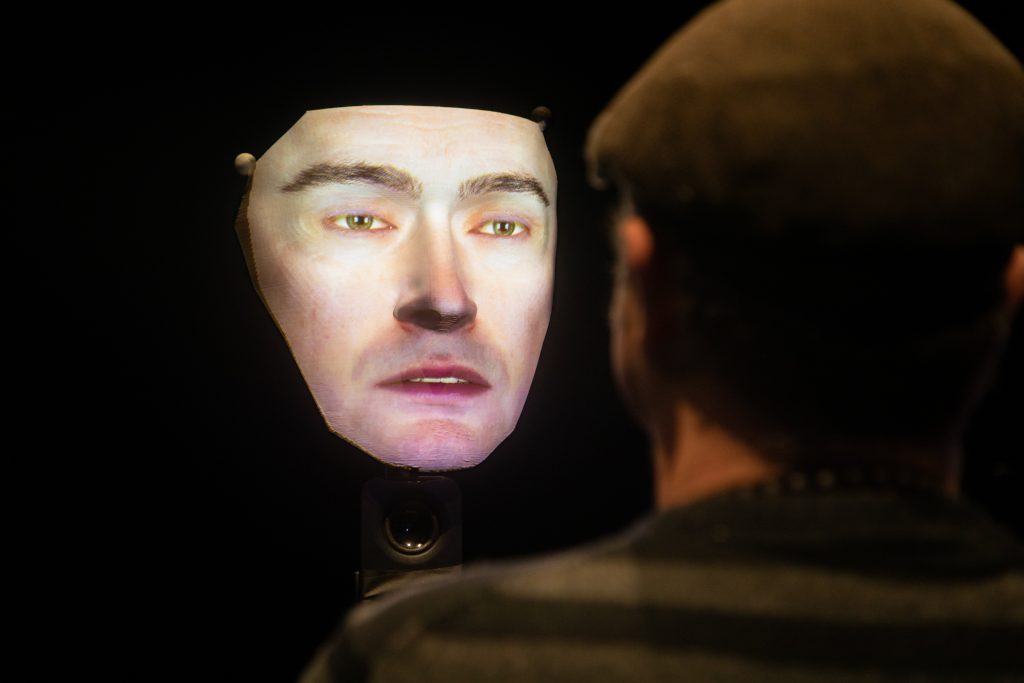 In his artistic-scientific work, Manuel Flurin Hendry explores the question of artificial emotionality. More precisely: Can the digital recognition and representation of emotions replace that of a human being in film acting?
With the help of the so-called pre-trained Large Language Model (LLM), a speech algorithm, the linguistic simulation was developed. In months of development with Im immersive Arts Space and with the help of our scientific collaborators Norbert Kottmann, Martin Fröhlich and Valentin Huber, Stanley was born. It is a physical mask with which the audience can converse directly in oral language in a museum-like situation. This being will be programmed as Unreal MetaHuman with the Omniverse Avatar Cloud Engine (ACE). Its physical form will be generated with
projection mapping.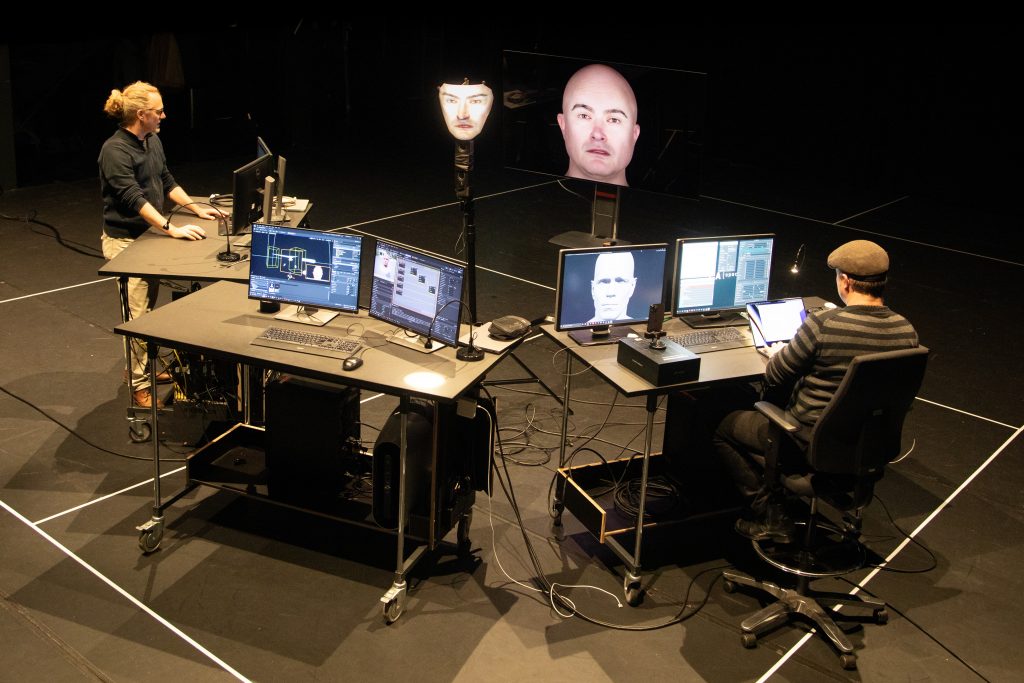 "The Feeling Machine" is the PhD thesis of Manuel Hendry, which is part of the PhD program of the Filmuniversität Babelsberg Konrad Wolf and the ZHdK. Since 2022 the project is developed artistically-technologically in the Immersive Arts Space.
Find more information and by now six conversations of Stanley with different people here
Stanley and The Feeling Machine can be visited and experience at the LabInsights, May 4th 2023 at the Immersive Arts Space!
---