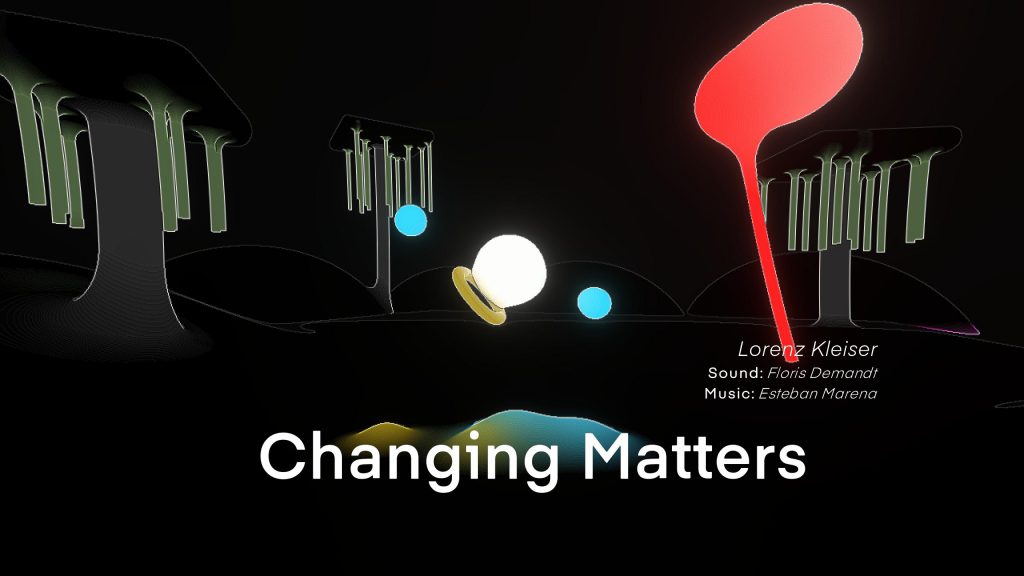 Changing Matters is a project that explores the concept of a playful and abstract virtual representation of oneself. This is achieved through the use of a camera that tracks the movements of the user and translates them onto an avatar. The virtual environment is further enhanced with sound that complements the user's movements and empowers them with control. Therefore, experience encourages you to experiment with the possibilities of the virtual body's interaction with the immersive sound and landscape.
The project utilizes SARMotion, a software developed by Florian Bruggisser, along with Unity data that is processed using Max/MSP and Ableton Live for sound generation.
Changing Matters is a graduation project by Lorenz Kleiser (BA Game Design) and Floris Demandt (MA Composition and Theory).
The project will be showcased and can be experienced at the upcoming conference REFRESH#5.
---