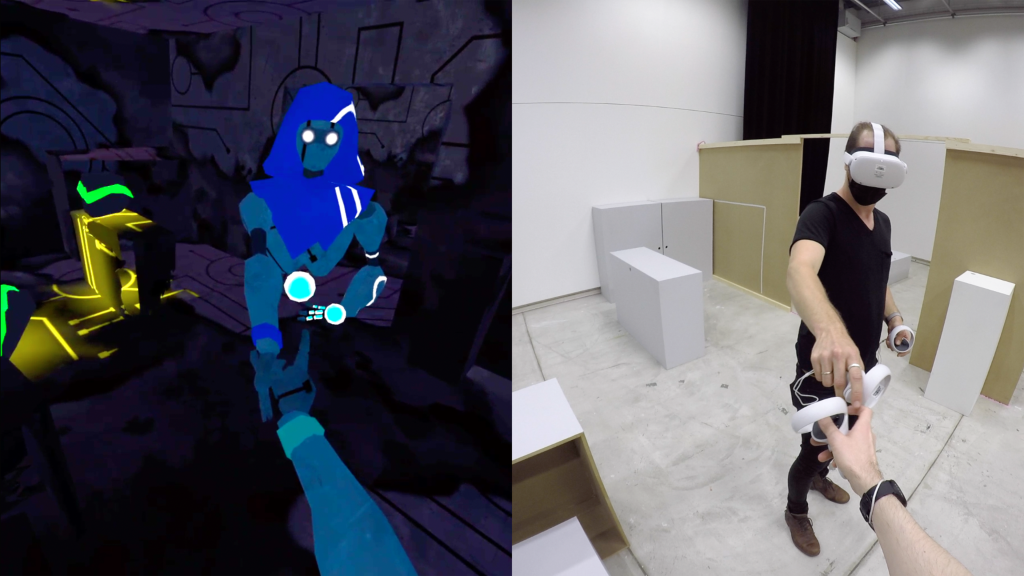 Diploma project, MA Game Design, by Chris Elivis Leisi
In today's VR games, the body often serves as the controller. However, when the player enters the virtual world, the connection to the physical environment is often lost. This master's thesis deals with immersion mechanics in VR and reveals the potentials that arise when one's own home can be integrated into the virtual world as a play area.
Chris Elvis Leisi, research associate in the Immersive Arts Space and graduate student in Master in Game Design, exhibited his graduation project Virtual Real World within the diploma exhibition of the ZHdK in June.