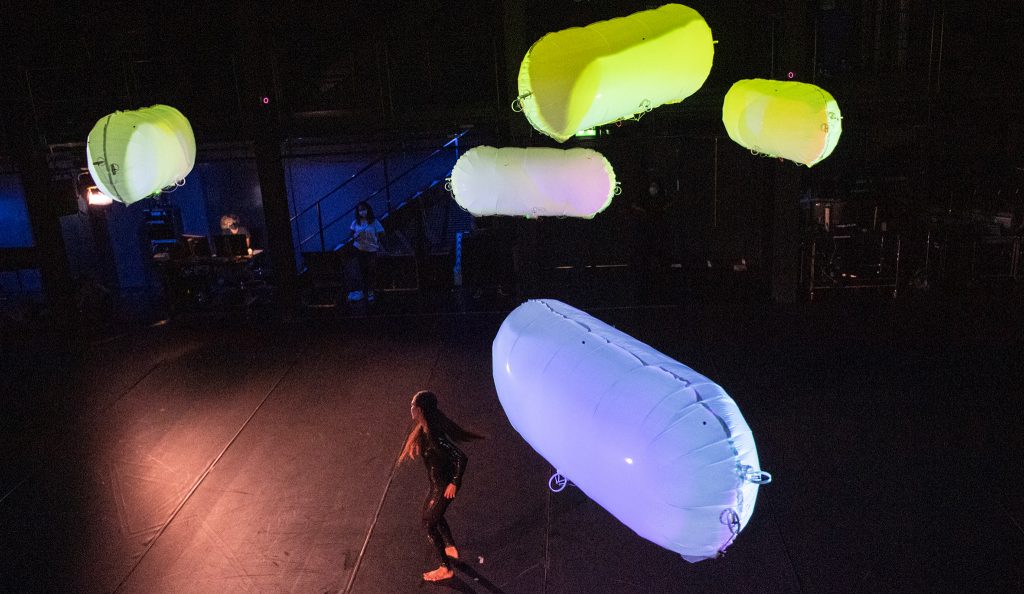 Floating in Dancing Lights is a mesmerizing dance performance featuring a dancer and a flying swarm of objects, illuminated by means of Spatial Augmented Reality. The performance represents the tentative culmination of an internal project of the Immersive Arts Space which offers a do-it-yourself framework for designing and building remotely controllable helium drones.

Floating in Dancing Lights was part of the artistic research project Helium Drones. The performances premiered at the REFRESH#3 conference in September 2020.
Crew:
Martin Fröhlich (project lead), Max Kriegleder (robotics, motion control), Roman Jurt (rapid prototyping, construction), Serena Cangiano (ideation).

Performance:
Denise Lampart, (choreography), Naomi Khamihigashi (dancer), David Peña (assistant to choreographer), Ben Vorhar (costume design), Luca Magni, Eric Larrieux (sound).
---