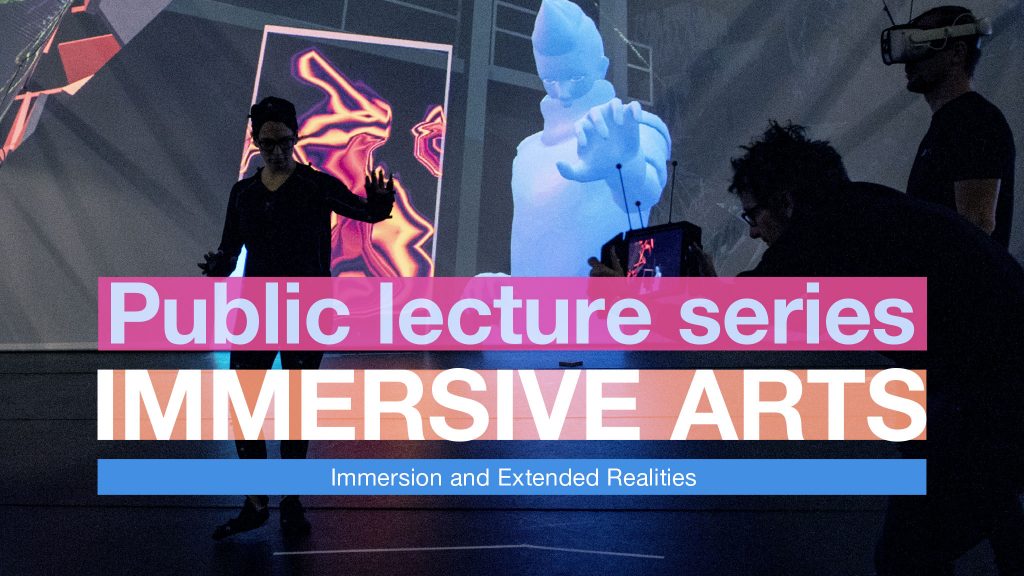 In this series, guest lecturers from the Swiss Institute of Technology ETHZ, the Lucerne University of Applied Sciences HSLU, the University of Zurich UZH shared their specific views along with lecturers from the ZHdK. The topics covered Architecture, Virtual Reality, Virtual Forensics, Game Aspects in Theatre and Extended Reality.
Matthias Vollmer | Recording from March 8th, 2022
IMMERSE IN THE CLOUD – VISUALIZING WITH POINT CLOUDS
Christina Zimmermann | Recording from March 22nd, 2022
CHALLENGING THE INDIVIDUAL – PERCEPTUAL CON/FUSIONS IN VIRTUAL REALITY

Lars Ebert | Recording from April 5th, 2022
FORENSICS ON THE HOLODECK
Réjane Dreifuss | Recording from April 19th, 2022
LUDIFICATION IN THEATRE: THE EXAMPLE OF "GAME-THEATRES"
Christian Iseli | Recording from May 3rd, 2022
SHIFTING REALITIES, OR: WHAT ARE IMMERSIVE ARTS ANYWAY?
---