An exchange between young art educators from Switzerland and from countries of the South Caucasus
In the 'Art Matters' project, prospective young art teachers, educated in Universities in Switzerland and the South Caucasus, come together for an exchange; the first one between students from Zurich and Suchum/i, the second one between Zurich and Yerevan. In each exchange, the participants discuss didactic and methodological issues within the groups, the local tutors and lecture in short internships in the local schools. In addition, representatives of the different city's school authorities meet to discuss their working contexts and options for action and future perspectives.
The main goal of the project is to promote the exchange between young people from different backgrounds. By comparing pedagogical approaches from different contexts, implicitness become visible. An awareness of cultural heritages in educational approaches should create space for new impulses, for impulses, which can later be passed on in the classroom. An acquaintance with cultures, and the ability to imagine an everyday-life under different conditions, constitute an important tool for prospective educators.
2018 Sukhum/i – Zurich
April 9.-20.: Workshop and practical work in Sukhum/i, Abkhazia*
Sept. 3.-14.: days of Workshop and practical work in Zurich
2019 Armenia-Switzerland
April 2018, 14 days of Workshop and practical work in Tawusch, Armenia
Sept 2019: 14 days of Workshop and practical work in Zurich
artasfoundation, http://www.artasfoundation.ch/de/project/artmatters
partners:
BA and MA Art Education Program of the ZHdK –  https://www.zhdk.ch/arteducation.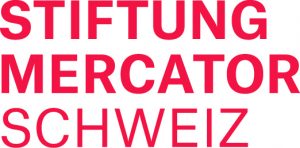 Mercator Foundation Switzerland –  https://www.stiftung-mercator.ch/de/projekte/auswahl/
* artasfoundation would like to underline that its use of names and titles particularly with regard to the conflict regions should not be construed as implying any form of recognition or non-recognition by the foundation or as having any other political connotation whatsoever.